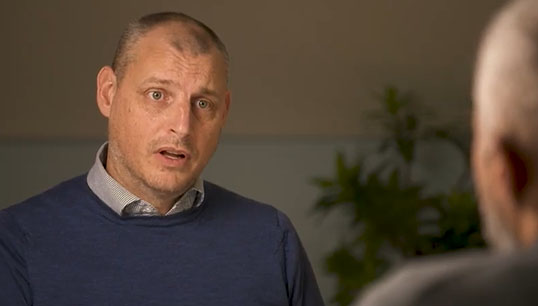 The first steps have been taken in an important cross-industry initiative to make the maritime workplace a more caring environment. Sarah Robinson reports
A new Culture of Care project has been established by industry body Maritime UK under the umbrella of its Mental Health in Maritime Network. The aim of the initiative is to create a toolkit to help maritime employers meet high standards of employee wellbeing.
Volunteers from across the UK maritime industry have formed a project group to take the initiative forward, and they shared their work for the first time at Maritime UK's Creating a Culture of Care webinar in March 2021.
Culture of Care aligns to the following core standards from the Thriving at Work report commissioned by the UK government in 2017:
Develop mental health awareness among employees
Provide employees with good working conditions
Promote effective people management
To help maritime workplaces meet these standards, project group members explained that they were working to bring together resources and examples of good practice. The strongest input to date had been from the ports sector, but other sectors are encouraged to join in – particularly if they have input relating to employees working at sea.
Stuart Pollard of the Port of London Authority (PLA) said that the concept of 'Mental health first aiders' was now quite well known, and many maritime employers had adopted this scheme – arranging for staff volunteers to receive training in spotting signs of anxiety and depression among colleagues and supporting those in difficulty.
However, the group had observed that mental health first aiders were not always offered their own support. This could be an opportunity to confidentially 'offload' difficult things they had heard about to an impartial external contact, or the mental health first aiders may benefit from mutual support, as they do in the wellbeing group pioneered at maritime employer GAC.
The project group's next focus will be on line managers, as these play a crucial role in fostering a caring, trusting working environment and breaking down the stigma that is still often attached to mental health difficulties. Mr Pollard pointed to the PLA's Time to Talk About Mental Health video as a useful resource for getting started.
It was emphasised that senior managers and chief executives must lead by example, too, perhaps by sharing their own vulnerabilities in meetings or corporate videos like Time to Talk, and by openly acknowledging the psychological challenges employees might experience when returning to their workplace during the Covid-19 pandemic.
Also on the group's agenda for the months to come will be tackling the link between physical and mental health, as well as the need for mental health support for seafarers' families, as this is all part of establishing a culture of care.
---
Tags