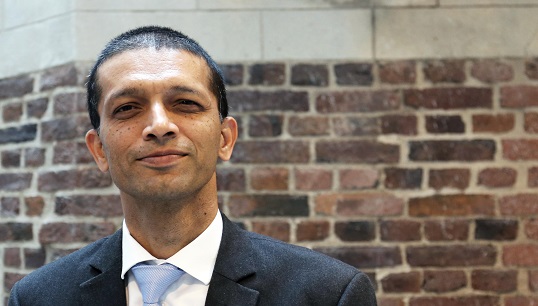 The shipping industry is relying on exhausted, overworked seafarers to get through the Covid crisis; under these conditions, health and safety lapses that result in injury or even death are no accident. Andrew Linington reports on issues that prevent members from staying safe or looking after their physical health
The Covid crisis has created huge mental wellbeing issues for seafarers. But experts are also warning the shipping industry that it must address growing concern about the serious physical health and safety problems posed by the pandemic.
One flag state has pointed to evidence showing a 'significant' increase in incidents over the past year – with personal injuries up by more than 55%. 'This may be partly due to an increase in reporting,' the Cayman Islands annual casualty report states. 'However, it is likely that the restrictions imposed by the Covid-19 pandemic may be having an adverse effect on seafarer health and safety.'
Researchers suggest that extended tours, lack of shore leave and delays in repatriation are stoking up long-running problems – increasing workloads, isolation, and stress and fatigue, as well as reducing motivation and morale. This is having an extremely negative impact on the safety of seafarers and their ships.
In a recent M-Notice (MIN 656), the UK Maritime & Coastguard Agency highlights the potential long-term consequences of the Covid crisis and warns shipowners that 'the way seafarers are treated during this period and beyond will have impacts on the reputation of the industry and on recruitment'.
The physical impact of mental health
So far, the signs are not good. World Maritime University (WMU) research into the way in which seafarers' rights to shore leave, repatriation and medical assistance have been adversely affected by the pandemic found that 95% of seafarers had experienced shore leave denials as a result of the pandemic, only 14.5% had been relieved on time, around half felt unhappy or very unhappy, three out of 10 felt stressed, and one in six said they were completely fatigued.
The WMU findings echoed a Lloyd's Register (LR) survey which showed that 39% of seafarers believed their workload had increased during the pandemic, and two-thirds felt that health and safety was not balanced appropriately with operational demands. The feedback showed crew members were particularly unhappy with workloads and fatigue, the quality and variety of food, and the lack of opportunities to exercise.
Worryingly, in terms of motivation and morale, LR found that only 8% of seafarers felt strongly that they were valued in their role and just 13% considered that they were performing an essential role during the Covid crisis.
Professor Helen Sampson, director of the Seafarers International Research Centre (SIRC) at Cardiff University, says restrictions limiting the ability to go ashore for medical or dental treatment or access port-based welfare services in some countries were one of the most alarming aspects of the Covid crisis.
SIRC's research shows that around 10% of seafarers have required pain medication in the previous 12 months. Prof Sampson says this suggests that may crew members have long-term conditions that may be exacerbated by extended periods at sea and any delays in getting treatment could have serious consequences for their health
and wellbeing.
Another SIRC study showed that fatigue was a key factor in around 10% of maritime accidents between 2006 and 2016. 'The indirect consequences for safety of a lack of access to shore leave can therefore be reasonably considered to be potentially severe,' Prof Sampson warns.
Work by SIRC student Helen Devereux examined the negative impact of extended tours of duty and the increased risk of accidents posed by prolonged working routines. Safety may also suffer as seafarers forced to stay at sea for excessive periods can be more prone to lapses of concentration, Prof Sampson adds.
Medical issues
Dr Anish Hebbar, assistant professor of maritime safety and environmental protection, is a co-author of the WMU report and says seafarers are facing a variety of stressors as a result of the Covid crisis. These include anxieties related to uncertainty, family wellbeing, self-health, limited shore leave, travel restrictions, coercion into extended contracts, and long periods at sea.
Mental wellbeing impinges upon physical health and safety, he points out, and these issues in turn feed into a complex chain of factors impacting the safety of ships and their crews, ranging from difficulties with procuring spare parts and safety equipment, to disposing of rubbish and producing or obtaining fresh water.
The quality and variety of food may suffer if shipboard supplies of fresh fruit and vegetables run low as a result of delayed port calls, Dr Hebbar notes, and seafarers will find it harder to keep fit and healthy during extended tours.
'Access to a doctor and medical facilities ashore for seafarers, if required, appears to have been particularly challenging during the period of pandemic,' he adds. 'Post consultation, medicines, if prescribed, may be hard to procure from pharmacies ashore and may not necessarily be available onboard.'
Seafarers with medical problems such as hypertension may face particular problems in arranging the required medicines or securing proper monitoring of their condition during a long period away from home, Dr Hebbar points out. Quarantine restrictions may not only reduce the ability of seafarers to go ashore for medical treatment but can also disrupt the delivery of essential medical supplies to ships.
In addition, safety could also be affected by the way in which the pandemic restrictions have reduced the time available to seafarers to complete handover formalities when joining a vessel, Dr Hebbar continues. 'A limited turnover time may be especially stressful when signing-on a new ship type and lacking familiarisation with ship-specific operations (for example, ballast water operations or operation of lodicators) or assuming responsibilities as a senior officer onboard,' he explains.
A long-term problem
Dr Hebbar also notes that lockdowns have reduced the availability of traditional training opportunities for seafarers and while there has been a 'upsurge' of online options, inadequate professional development may have consequences for safety in the longer term.
His concerns are reinforced in the MCA's M-Notice, which stresses that the issues are not confined to seafarers at sea. 'Reduced crew changeover and travel restrictions have meant that many seafarers have been unable to work for extended periods,' it points out. 'As managers and maritime charities alike are seeing, this has negative impacts on wellbeing now, but these impacts will persist in the coming months and years.'
Researchers warn that the risks of fatigue and 'human error' mistakes will be high in the initial period for seafarers returning to their ships after a long time ashore, and it has been suggested that additional support or increased handover periods would help to reduce these dangers.
Owners and managers should pay particular attention to the potential risks arising from seafarers rejoining ships after long periods ashore, MIN 656 adds, and they should take steps to ensure that they are 'appropriately briefed on health and safety procedures, have up-to-date training/familiarisation and remain competent at their job'.
The MCA also warns that these problems could last for a long time. 'Managing human resources over the next months and even years may be difficult, with the usual rhythm of contract seafarers disrupted,' the M-Notice points out. 'Forward planning should consider the fact that seafarers that have had their contracts extended may not be able to return to work after the usual length of break. Seafarers may also have accrued leave which should be honoured. If seafarers return after a short break, careful consideration must be given to their wellbeing, morale and fatigue levels.'
Reducing the risk
So, what can be done to head off the threats to physical health and safety? Dr Hebbar describes the ship's master, safety committee and fellow crew members as 'the first line of defence' and advises seafarers to provide mutual support and look out for any signs of increased fatigue or deterioration of mental and physical health among their shipmates, upon which they should immediately alert the master.
The ship's safety committee could meet more frequently and particularly discuss concerns or matters affecting wellbeing, he adds. Special attention should be paid to food quality and variety and health and hygiene onboard.
Opportunities for physical exercise and various onboard activities (such as games) may be helpful, Dr Hebbar suggests, and adequate time should be given to the crew members to interact with each other.
Prof Sampson says the current crisis has highlighted the damaging effects of cuts in crewing levels – compromising the ability of ships to cope if seafarers are incapacitated by an accident or sickness. It also underlines the paucity of opportunities for seafarers to stay fit at sea, as well as the decline in the quality of food, and urgent action is required to address the health impact on a long-term basis, she adds.
The MCA's M-Notice highlights the need to prevent fatigue and it also urges owners to provide recreational and social opportunities onboard, to ensure that seafarer rest hours are uninterrupted as possible and provide internet access to enable seafarers to keep in touch with their families.
The M-Notice also emphasises the importance of training and personal development to seafarers' wellbeing, overall company performance, standards and safety. It urges employers to avert the dangers posed by 'skill-fade' by ensuring that competency levels are maintained, and that seafarers are confident in their roles.
Above all, both the WMU and the MCA stress that effective communication is vital and owners and managers need to be clear, open, responsive and frequent in their contact with seafarers. Managers should provide opportunities for seafarers to speak up if they or their colleagues are struggling with their workload or life onboard, including their
mental health.
'In terms of shipping companies, the key is to think long term, and work consultatively with seafarers – for example, actually ask them what they need, and keep communication open,' the
MCA adds.
---
Tags