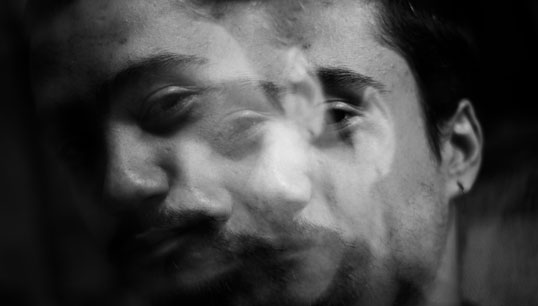 After a gruelling year that has had a profound impact on the wellbeing of seafarers, UK Mental Health Awareness Week on 10-16 May provides a welcome opportunity to reflect on the importance of crew welfare. As part of the Union's Fair Workplaces campaign, Nautilus Champions have been speaking up about why improved awareness is important and how they take care of their own mental health at work.
Yacht stewardess Sofiia Skorokhod was keen to emphasise that 'mental health is as important as physical health as both are interconnected,' a point too seldom recognised in an industry that can be focused on getting the job done at all costs.
She expressed the importance of being 'aware of techniques and practices that reduce stress and build up mental resilience,' including prioritising healthy nutrition, exercise and mindfulness.
Cruise sector safety officer Martel Fursdon explained that because 'seafarers are used to putting up with uncomfortable mental and physical conditions, they are not always the first to speak out' and stressed 'having awareness that it is an issue is important, even if it is only someone messaging to ask how you are.'
This was particularly important during the global pause in cruise operations, when seafarers were left with no idea when they would be able to return home.
During this difficult period, she said that her team worked to deliver initiatives to bring people together, including 'a weekly half day for the crew, which included two choices of movies in the cinema onboard.' These small changes in routine can make a big difference to crew members in breaking what can be a monotonous routine.
Dutch cadet Petra van den Corput agreed that small changes in routine can make a big difference when regular breaks are not possible.
Petra told us that when she was most recently onboard, she tried to 'take half an hour every two days or so' just for herself to read a magazine, do some skincare or play her favourite game. However, while steps to improve personal wellbeing are helpful, she expressed concern about the wider impact of some companies pushing seafarers to go beyond their limit without having regard for mental health.
Harbour operator Dawn Franklyn shares this view and believes that culture is key. She argued that 'no number of posters on mental health, wellbeing, diversity and fairness on the notice board' can replace procedures that offer 'meaningful, effective, commonplace' support. Ultimately, when no change was forthcoming in a recent role, she told us that she had 'no option but resign to preserve my mental wellbeing.'
Deck officer Alix McDermott, who works in the tanker industry felt that seafarers are too often forgotten about when at sea, which she said could be 'frustrating and disheartening.' However, she said that she had noticed a change in attitude on her current ship: 'We've all been a lot more social and are interacting a lot more than we usually would in our downtime'. She added: 'I've noticed a lot more people just "hanging out" and a definite rise in people simply asking "are you ok?"'
During Mental Health Awareness week, it is important to reflect on the importance of a fair working culture and the cultivation of interpersonal relationships for the wellbeing of maritime professionals. As we continue to take small steps each day to prevent the spread of the coronavirus, we should also consider the steps that we can take to encourage the spread of good mental health.
UK Mental Health Awareness Week takes place from 10-16 May 2021. Share your views and experiences on social media using the hashtag #MentalHealthAwarenessWeek
---
Tags