Health and safety
Crew Matters: why seafarer mental health must stay in the spotlight post-pandemic
26 April 2021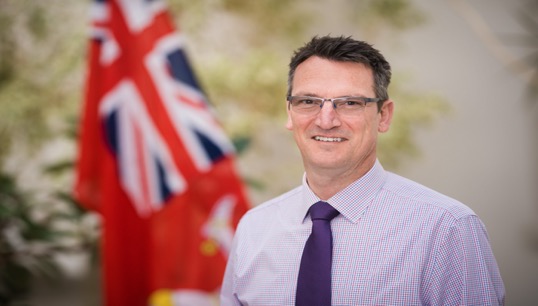 With over 17 years of experience in the maritime industry, Isle of Man Ship Registry director Cameron Mitchell emphasises the importance of prioritising seafarer mental health beyond the pandemic
Seafarer mental health must be a priority for our industry – and it's vital that we keep talking about it.
Those who earn a living from the sea have always had to cope with long hours and loneliness, but the past year has placed this under the spotlight.
Travel restrictions forcing hundreds of thousands of crew members to work beyond their contracts have rightly shocked people around the globe, with the International Maritime Organization estimating 400,000 seafarers were stuck on ships at the peak of the crisis, with the same number stranded at home.
This devastation caused by coronavirus has brought seafarer mental health into sharp focus, and we recognise the important role we as a flag state have to play. The apparent suicide of a seafarer sailing on an Isle of Man-flagged ship in the Pacific in 2018 demonstrated to us the urgent need for help and support. It is also something I am passionate about as a seafarer myself for over 17 years, and I have worried for some time that the social element of seafaring has been eroded by technology, with more seafarers now spending time alone in their cabins.
As a result of all these factors, in January we launched Crew Matters, the first ever seafarer welfare app designed by a ship registry, together with maritime tech learning provider Tapiit Live and supported by Nautilus International, the International Seafarers' Welfare and Assistance Network (ISWAN) and Stella Maris. The App is dedicated to providing structured support for seafarers. The services are available to around 10,000 seafarers sailing on more than 380 vessels under the Isle of Man flag. Services include health, mental health and wellbeing courses, fitness training including yoga sessions as well as educational material, pension advice and exchange rates.
Seafarers can log their work and rest hours and there is an SOS function to provide immediate access to ISWAN's Seafarers Help Live Chat, a Directory of Stella Maris chaplaincy services worldwide and links to services provided by Nautilus International, with details of membership, news, careers, and jobs and training opportunities.
When it launched, Mark Dickinson, General Secretary of Nautilus, said he was pleased to see IOMSR making it possible for the Union to fulfil its commitments to being wherever members were. He said the app brought together everything seafarers would need while at sea.
Crew Matters recently enabled church masses to be livestreamed to ships, recognising the importance of faith to many seafarers.
While tech has connected people around the world, it can isolate us from the people around us, so our focus is to get crew members out of their cabins and interacting with their colleagues.
Seafarers need support, and organisations like ours are committed to delivering it.
---
Tags