Community
Seafarer researchers required for vital UK Merchant Navy demographics study
8 November 2023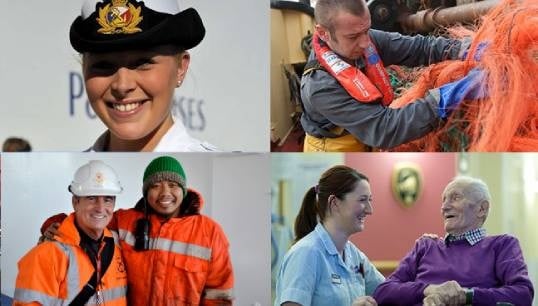 The Maritime Charities Group (MCG) is inviting tenders for new research it is commissioning on the size and demographic profile of the UK seafarer population.
The research will focus on both working and former seafarers and MCG wants to ensure their voices are heard on welfare needs, challenges and changes. It will include the current size and demographic profile of the UK seafarer population.
This information about working and former seafarers is vital to the work of MCG members and its partner organisations. The findings are expected to enable the maritime charity sector to make more informed decisions on all aspects of its work over the next 17 years, from grant-making to service provision.
MCG chair Dr Tim Slingsby said: 'This new study is a key element of MCG's programme for the coming year. It will update our existing datasets, building on the work we first undertook in 2007 and then updated in 2015.
'These studies showed that despite the fall in the number of working and former seafarers, the demand for charitable services and support was not likely to decline. It's nearly 10 years since we last looked at seafarer demographics and we need a more up-to-date picture − including the impact of the [Covid-19] pandemic – to help us understand the potential demand for the next decade and beyond. We are now calling on research teams to respond to our call for proposals.'
A comparable study is being carried out with the UK's Royal Navy and Royal Marines communities by MCG members Greenwich Hospital and the Royal Navy and Royal Marines Charity, in partnership with the RAF Benevolent Fund, so researchers contemplating to apply for the commission are suggested to liaise with those researchers. Together these two pieces of work will provide the sector with the data it needs to plan future services.
Interested research teams are invited to submit a short outline proposal by Monday 27 November 2023. To apply either download the research brief, or email Ben Gibbons, MCG Manager at info@maritimecharitiesgroup.org for more information.
---
Tags