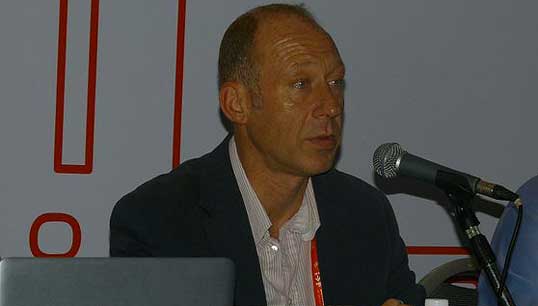 Indian seafarers stuck in the UK with expired passports are being made stateless and refused transit home by immigration officials who refuse to comply with International Maritime Organization (IMO) safe crew change protocols.
Under protocols for safe crew changes agreed by the IMO in May seafarers with expired passports should be given an exemption for the purposes of repatriation.
However, the High Commission of India in the UK has refused to accept IMO protocols for safe crew changes because 'IMO documents are only guidance'.
Nautilus understands that the situation affects Indian nationals globally, and that the Indian Bureau of Immigration has refused to acknowledge an email from the Indian Shipping Ministry asking that seafarers with expired passports be allowed home.
The Indian Bureau of Immigration also made what appears to be an ultimatum - that if seafarers with expired passports board any planes, the entire air repatriation agreement with that airline may be at risk.
'It seems an incredible situation that a country would refuse its own citizens to return home because their passports have expired, and yet there are no facilities to get them renewed,' Nautilus International General Secretary Mark Dickinson said.
The International Chamber of Shipping has approached UN agencies the International Labour Organization (ILO) and the International Maritime Organization (IMO) to press India to change its policy on expired passports for seafarers.
ICS also contacted the Indian Shipowners' Association at the start of June for help lobbying the government but has yet to receive any feedback.
'The problem is with the Bureau of Immigration and Ministry of Health and Family Welfare Government of India,' ICS director employment affairs Natalie Shaw said.
'Shipowners want to arrange flights as quickly as possible to get crews home. Likewise, we then want to reciprocate by bringing new crews on to replace them. But we can't do anything now, we are completely stuck.'
The International Transport Workers' Federation has asked affiliates in India to lobby the government for a solution.
The Maritime Union of India (MUI) has written to India's Minister of Shipping Shri Mansukh requesting approval for Indian seafarers whose passports have expired to board flights to India from the United Kingdom.
'We would like to add that seafarers cannot be dealt with as immigrants, tourists, business visitors or any other such category,' MUI said in the letter.
'These Indian seafarers have officially entered the port/s of United Kingdom when serving on their ships and are now simply waiting to fly out of the country, back to their homes. Their contracts are over (even after being extended because of the pandemic) and are being replaced by seafarers who have been flown to the UK to replace him / her, by their companies.'
MUI implored the Shipping Minister to accept as proof of authenticity Indian Seafarers' Continuous Discharge Certificate (CDC), issued by Government of India.
'Shipping companies have worked very hard to comply with all mandated formalities to ensure that shipping functions with as little difficultly as possible, given the present worldwide pandemic situation.'
To date, there has been no response from the Indian Government.
'Regrettably as it has happened throughout the crisis, the Indian Government has been extremely obstructive toward the predicament of its seafarers,' ITF Head of Actions Unit Fabrizio Barcellona said.

The High Commission of India in the UK on June 16 denied any problems with issuing passports for Indian seafarers. 'We are open and accepting documents at India House, there is no problem with this.'
Indian nationals can apply for next-day passports online or approach HCI, London or our CG offices at Edinburgh or Birmingham, it said.
Emergency Certificates can also be issued to facilitate an individual's return to India in an emergency.
---
Tags