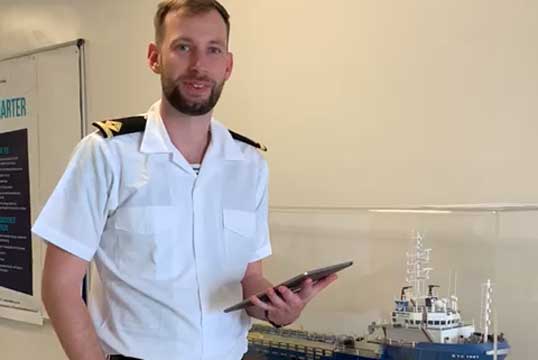 Nautilus members are sharing personal accounts of their career experience as part of the International Maritime Organization (IMO) Day of the Seafarer 2022.
This year's theme is 'Your voyage – then and now, share your journey'.
It encourages seafarers to celebrate and reflect on how far they've come personally and professionally – both at sea and ashore.
Nautilus members are taking over on socials to share what it's like to be a seafarer. They will takeover on Instagram, TikTok, Twitter, Facebook and LinkedIN.
All members are encouraged to post about their first and most recent voyage on Saturday June 25 using the hashtag #SeafarerJourney, adding @nautilusint so the Union can reshare.
Tune in to follow Nautilus council member and third officer working on cruiseships Ross Cleland alongside Nautilus champion Chaynee Hodgetts who began as a deck rating on ferry and supply ships before retraining as a criminal defence and inquest barrister, with a specialism in maritime criminal law.
the International Transport Workers' Federation (ITF) is also promoting seafarers on Day of the Seafarer
to take part click here
meet more members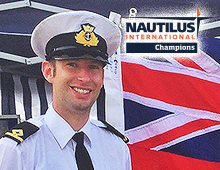 Nautilus Council member shares his journey
For International Day of the Seafarer, Nautilus handed over its Instagram and Tik Tok accounts to Nautilus Council member and third officer Ross Cleland, who answered questions about his life at sea.
Ross has worked in the maritime industry for just short of eight years. He is currently working towards his chief officer certification and studying at South Shields Marine School before returning to sea on a new build in October 2022.
What was your first voyage?
My first voyage was as a cadet at the age of 22, on Ro-Pax ferries that travelled between Aberdeen and the Shetland Islands. At the time I had no idea where the Shetland Islands were, so it was certainly an experience for me.
And your most recent?
After spending three months in the Caribbean in Barbados, taking the vessel back across the Atlantic to Newcastle where we did a refit. From Newcastle we went to Belfast to do a drydock for a few weeks.
What has been the biggest challenge of your career so far?
I would say for every seafarer the biggest challenge is probably the time you spend away from home. You are missing birthdays, weddings and funerals, and then trying to compensate for that when you get back home.
What would you say to encourage more young people into a career at sea?
I would say it is brilliant. I have got to see and travel to so many parts of the worlds which I never would have seen if I didn't join this industry. I'm paid well in comparison to people shoreside, and I get some fantastic leave and get to do a lot of things in my time off. The internet is getting better at sea these days so there are more and more draws to working at sea while keeping some element of home life.
Have you ever experienced seasickness?
Yes. As a cadet straight from the start of my maritime career, I started experiencing sea sickness travelling between Aberdeen and the Shetland islands in the North Sea. As you can imagine some of the westerly weather you get there is pretty terrible.
Have you had any issues with piracy?
No. Luckily being on passenger ships we keep away from these sort of piracy areas. Fingers crossed I never do!
Why do you think it is important to be in a union?
The power of unions in the UK has declined over the last decade, and it is really still important to have that constructive collective voice together to work with the employer to maintain good conditions of employment, and good standards of pay competitive to the rest of the maritime industry. Being in a union with that collective voice really does make a difference to each individual seafarer.
Image: Ross Cleland
Watch on Tik Tok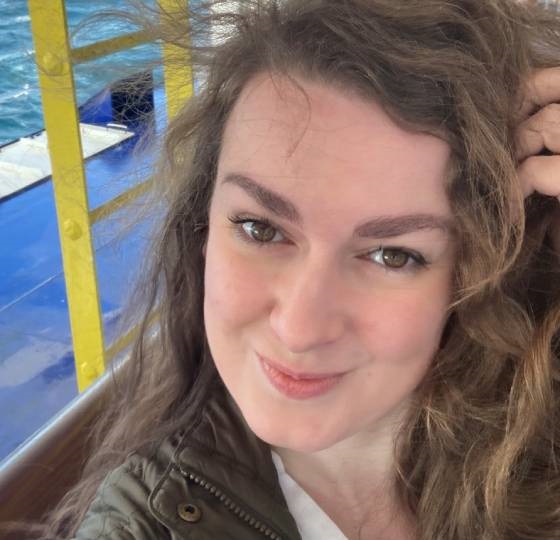 Seafarer Journey: Chaynee Hodgetts
My voyage: then and now
Nautilus Champion and longstanding member Chaynee Hodgetts, FRSA, is now a criminal defence and inquest barrister, with specialisms including forensic science, maritime criminal law, maritime inquests, medical and mental health inquests, and higher education inquests. She is reading for a PhD by Published Works in maritime crime, which is near completion.
How it started
Before lecturing, she was a deck rating in the Merchant Navy working on domestic ferry and supply ships, historic ships, and training ships – as explored in a Nautilus IWD interview.
Where I am now
Chaynee is now honorary lecturer in criminal law and honorary lecturer in medicine (medical law) at Bangor University, and also assists teaching law for pre-hospital medicine and emergency medics on the MSc emergency and resuscitation Medicine at QMUL and the Blizard Institute. Academically, she is also co-author of Smith, Hogan and Ormerod's Essentials of Criminal Law (from 2021/22), and features and opinion editor of the Solicitors Journal.
Image: Chaynee Hodgetts
Read Chaynee's story
---
Tags