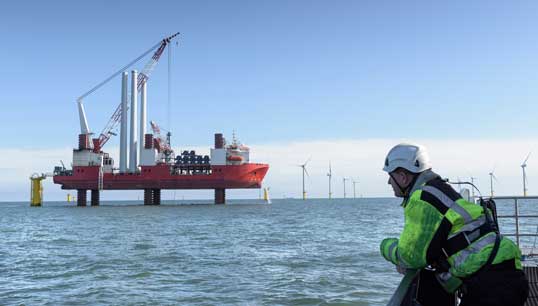 The EU-funded SkillSea project has now entered its final year, and cooperation between European countries is still going strong – including contributions from the post-Brexit UK. Sarah Robinson reports on the latest updates
SkillSea is a four-year project to identify the skills European maritime professionals will need in the years to come.
It kicked off with a report by Norwegian University of Science & Technology and Liverpool John Moores University in the UK, identifying ways in which maritime education and training could be improved.
The research team examined four key trends which are having an increasing influence upon the future skills and competence needs of those working in the shipping industry: sustainable development, collaboration among clusters, digitalisation, and education.
Progress on SkillSea has been covered regularly by the Nautilus Telegraph, and readers can find these previous articles online at www.nautilusint.org using the search term SkillSea. Since the last of these progress reports, further development work has been carried out on a number of initiatives under the SkillSea banner, which we can report on as follows.
SkillSea seminars
Four online seminars were organised between December 2021 and February 2022: two focusing on future-proofing skills for maritime professionals and two on green skills. Attendance was strong from maritime education and training institutes, national authorities and students. For those unable to attend, presentation handouts are available on the SkillSea website skillsea.eu. Further seminars are planned in 2022 and will be communicated to interested parties once scheduled.
Green skills package pilot
A green skills educational package developed by educational partners across Europe reached pilot stage in 2021 and was taken up by Fleetwood Nautical Campus (Blackpool and the Fylde College) in the UK.
The package uses various formats to help students get to grips with the measures needed to improve energy efficiency and reduce emissions in shipping – with participants attending lectures, discussing podcasts and webinars and even analysing bunker delivery notes and tank levels to evaluate vessel performance.

Students ranged from new entrants to the industry to an experienced master looking to gain additional knowledge, and the college reported: 'Across the board the students were thoroughly engaged with the experience and commented on how they enjoyed the variety of tasks.'
Qualification mapping tools
One of the remits of SkillSea was to help different maritime education and training (MET) institutions assess the level and scope of their courses and map these against courses offered elsewhere. Three tools have now been launched for this:
Tool 1: Strategy Direction Location
Tool 2: Transcript International Transfer
Tool 3: Strategic Evaluation MET
Further information on all these developments can be found in the regular SkillSea newsletters.
---
Tags