Members at work
Inland waterways ferry skipper Jeroen van de Voort on Union support, GPS and what he might do when he grows up
10 June 2022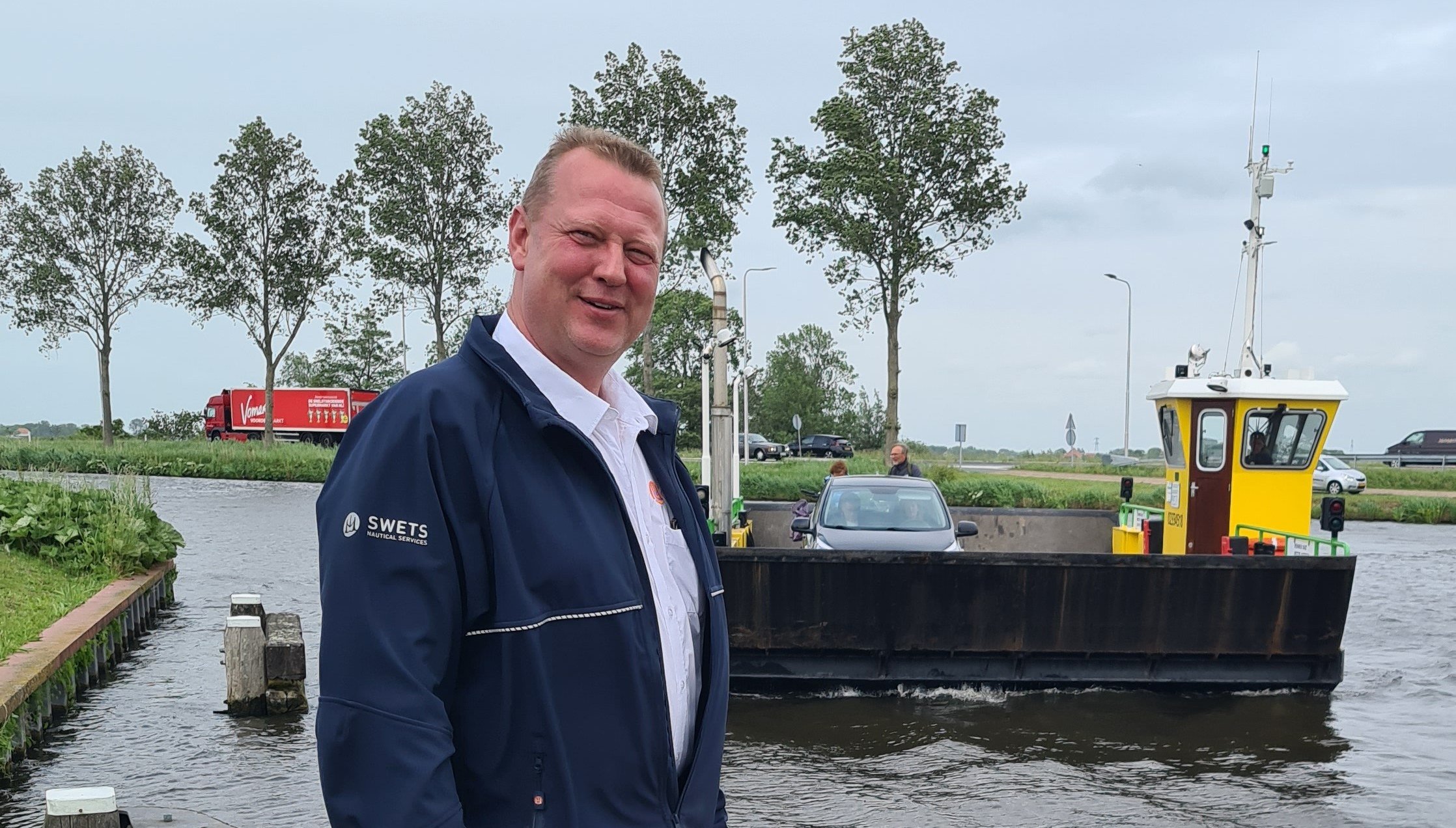 Netherlands-based Jeroen van de Voort started out as a deck officer at sea and is now a ferry skipper on the inland waterways. He talks about his involvement with the Union and his many nautical interests
What originally attracted you to a career in maritime?
I had wanted to sail ever since I was a child.
Do you have any personal or family connections to the sea or inland waterways?
My uncle taught for 40 years at a seafaring school in IJmuiden; he actually taught me too. As a child this motivated me to go for his sector.
What did you do in your career or education before joining the maritime sector?
From the age of 12, I was educated as a metal worker. Then I did higher metal education, but I never actually worked in that sector. I didnt see myself as a metal worker, so directly after receiving my diploma I went to the seafaring school.
What does your job involve?
I am a captain on an inland ferry.
Who has helped you the most in your career?
Definitely my mother's brother, as he helped me starting out in the nautical world.
What one change has made the biggest positive difference in your job?
Modernising the maritime sector is a positive change to me. When GPS came along, my job became much easier. Of course there were also downsides, but for me it was mainly a positive change.
What are your plans for the future?
I still don't know what I'd like to be when I grow up! Maybe I'd like to motivate youngsters to go into the maritime sector. Also I see a new challenge in newer forms of fuel.
How long have you been a member of Nautilus and what made you join?
Over 30 years ago, with my first employer I sailed on the Viscount, and after six months this ship was sold. Our captain informed the Union – known back then as FWZ – and they came over to help us with the eventual reorganisation. Right there and then I became a member.
Why is the Union important to you?
Nautilus helped me after a work accident, so I could have never done without the Union. They gave me a lawyer who helped me to receive a lot of money. This was also my reason to change to inland waterways so I could keep sailing. Right now I'm in a Nautilus focus group which helps me have more influence on my current labour rights. As a Union member, I also serve on the works council for all colleagues who work for the same company as me. This means that we discuss our employer's actions, give advice and speak up for the rights of employees.
What do you like to do in your free time?
Swimming, gardening, cycling, watersports and reading about maritime history
What is your favourite holiday destination?
For things like sailing and canoeing, I like to go to Portugal, because of the huge maritime history of the country. Think about Colombus or Hendrik de Zeevaarder
What is your favourite film?
Titanic. I think it's a great movie, showing the maritime history, the rules and the hierarchy of that time. Besides Titanic I love Morricone westerns.
What are you watching on TV right now?
Nature programmes, current affairs programmes, Jacques Cousteau documentaries about marine biology. One of my hobbies is diving, so I enjoy these a lot.
Is there anything else you'd like to talk about?
Ask me about any subject and I'm willing to talk about it. This is also the reason colleagues come to me when they have any troubles at their workplace.
---
Tags