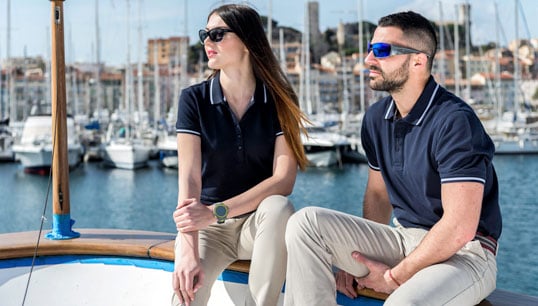 Superyacht crew are urged to keep an eye on Covid travel restrictions which are continuing to present a challenge for the Med season.
Nautilus strategic organiser Rachel Lynch commented: 'The main [travel] stress is because of the different requirements for each country which are constantly changing. Members should check the government websites frequently prior to travel, take all of their documents, the exemption extract from the government website, and the Nautilus travel certificate.'
Emma Neill, director at The Crew Hunter yacht recruitment agency pointed out that while crew had been 'supported by many agencies, and the community had come together to support each other with information on rapidly-changing local travel and restrictions', certain periods had been particularly challenging for crew – depending on the countries of origin.
'Not being able to travel to yachting hot spots without contracts has certainly affected those new to the industry as they have not been able to get those "day work" opportunities which often lead to those precious first jobs,' commented Ms Neill. 'Brexit implications and UK travel restrictions have meant British crew cannot just relocate without a job to go to.'
Andrew Roch, founder of Nautilus strategic yacht partner training organisation The Crew Academy – a sister company to The Crew Hunter – said those that had been on extended double or triple rotations had faced many mental health challenges and a 'hang over' effect was likely for the industry in the next year or two.
Some crew had reported being 'in transit' for over seven weeks trying to get back to vessels that are in locations not allowing entry. Others had flown issue free and got straight to work – even without papers. 'It has been a time of extremes,' said Ms Neill.
The hardest obstacles are obtaining visas: 'US embassies have mostly not been issuing or taking appointments which has meant many crew have been out of the running for the Caribbean season,' said Ms Neill.
'South African and other crew [requiring Schengen] had a difficult time during first local lock down with embassies closed as they could not obtain the required Schengen [visa]. B1/B2 visas [required to work on any yacht in the US waters, and issued for up to 10 years] have somewhat been regarded as the equivalent to Willy Wonka's Golden Ticket – a few open embassies have allowed some vessels to get their crew issued prior but those without the location or ability to jump through the hoops have suffered.'
The obligatory quarantine in Australia and New Zealand had also been a huge blow to those nationals trying to get home from work overseas, said Emma. The financial hit on every return home has often been too much to warrant coming to work for many Antipodean crew, leading them to look to travel elsewhere for rotational leave. Many yachts offering rotational positions, had also paused on hiring those nationals due to the contractual obligations to repatriate and subsequent difficulty in obtaining a place on the flight allocation plus the additional associated costs.
Seek advice from Nautilus before signing any addendums for temporary agreements Rachel Lynch, Nautilus strategic organiser
Yacht crew travel checklist
Different rules for exemptions for seafarers may apply depending on where you are flying to or from. Please check the national government requirements of the destination country. In general, these are the documents seafarers may need:
Certificate of Competency (CoC)
Seafarers Employment Agreement (SEA)
Seafarers discharge book
Travel declaration certificate
UK Border Force keyworker exemption letter (produced by Nautilus and the UK Chamber of Shipping)
Proof of a negative PCR test and relevant vessel papers
Medical care insurance awareness - what is covered on and off vessel, or if travelling and not working - check with captain or purser
Find out more in the Nautilus Coronavirus FAQs
More member resources: Log in to My Nautilus
Ms Neill said that on the positive side, in spite of individual country travel restrictions, there do not appear to be many yacht restrictions in the west Med and Croatia, and Covid preparations are now more robust. 'Yacht owners and managers have proven the industry can continue, even while there may be uncertainty over what guest/owner travel will be possible to access their yachts,' added Ms Neill.
As seafarers are becoming recognised as key workers and exempted from various restrictions, existing crew are likely to be more able to get back to work and negotiate the travel restrictions, but those new or out of work who can't travel will likely have the most difficulties, she said.
Ms Neill added that yacht crew who are travelling both on leave and during gaps of employment should ensure they have appropriate levels of medical cover to ensure access to treatment should they contract the virus, or other illness, while away from home or the yacht. 'Changes in local restrictions may change your medical coverage so definitely something to consider when looking to take leave or career breaks in non-residential countries.'
Ms Lynch advised members to also seek advice from Nautilus before signing any addendums for temporary agreements. 'Many yacht seafarers have had their time in quarantine covered by the employer and are paid a day rate. That is counted as neutral leave so they will not use nor accrue leave for time spend in quarantine, which she said 'is a fair compromise. As this is unlikely to be contractual the employer and seafarer do need to come to an agreement, but members should contact us first.
'The restrictions are certainly not over yet, and crew should definitely add Nautilus membership to their work preparation checklist.'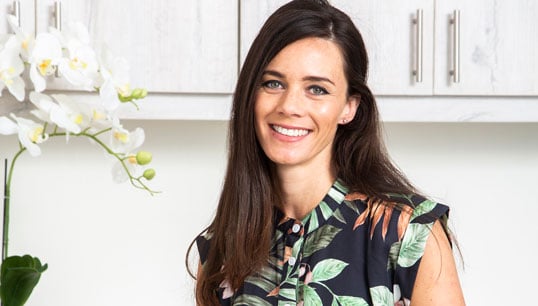 Covid travel checklist for yacht pursers and masters
Yacht pursers, masters/chief stewards and some management companies are likely to have the following on their Covid travel checklist according to Nautilus strategic partner The Yacht Purser.
Crew passport and document check
Crew list (with crew member on it)
Vessel Certificate of Registry
Crew Insurance (now they
Organise Visa (if needed)
Book flight through travel agent
Check IATA website Covid-19 travel regulations map
Covid test before travel – check timeframe for airline (72 hours)
Prepare travel letter of guarantee for new crew from vessel
Arrange ok to board/agent letter of guarantee from agent (necessary for some countries now)
Send self-declaration forms if needed
Organise quarantine/self-isolation accommodation
Organise Covid test for crew for quarantine exit
Organise transport to and from airport/hotel/house/yacht
---
Tags