Nautilus news
Nautilus Professional and Technical Forum - members' input sought on HELM review
13 April 2021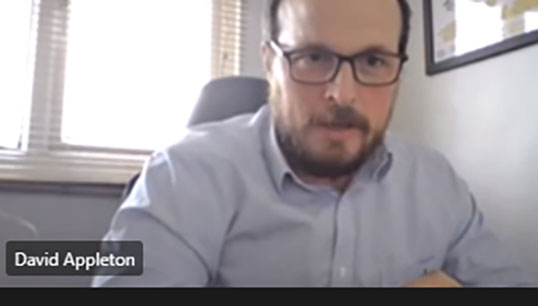 Having tackled satellite backups at their previous meeting in January, Union members at the Nautilus Professional & Technical Forum had some fresh topics to get their teeth into at the latest session on 6 April 2021.
Held online again, the well-attended meeting heard updates from Nautilus professional & technical officer David Appleton on various matters, including the post-Brexit recognition of UK seafarer certification by individual EU member states.
On Covid-related issues, progress has been made on exemptions for seafarers from UK hotel quarantine, but members at the meeting reported difficulties in persuading the NHS to be flexible with vaccination dates. Nautilus is liaising with the Department of Transport to obtain clarity from the Department for Health and Social Care on the need to provide flexibility to seafarers.
In addition, Nautilus has written to the shipping minister calling on the UK government to follow the lead of countries such as Cyprus and Gibraltar in setting up seafarer vaccination hubs.
Mr Appleton also said he would investigate why, after a year living with the pandemic, it is still taking much longer than usual for many UK certificates of competency to be issued.
A member asked whether dependants of seafarers were still eligible to use the priority appointments offered by the NHS Dreadnought Medical Service. Mr Appleton said that he would seek clarification on this, but understood that changes to the funding model were likely to mean the service was now for seafarers only.
The last major item on the agenda was the upcoming review of Human Element, Leadership and Management (HELM) training by the UK maritime authorities, which has arisen from the 2018 Babcock report. Members were asked who they thought should be undergoing HELM training, whether regular refreshers should be a requirement and how delivery should be made more consistent. Those present at the meeting shared views for Nautilus to feed into the Union's submission to the review, and members with any further thoughts are invited to send them to protech@nautilusint.org.
---
Tags