Industrial
Union hears strength of feeling from members in Isle of Man lifeline ferry service dispute
6 October 2023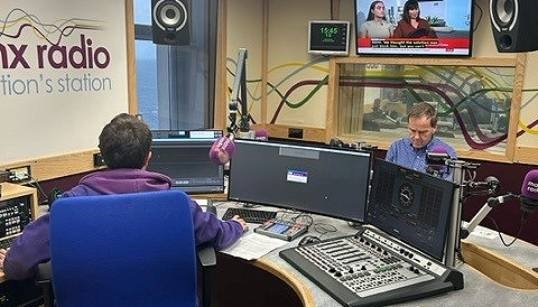 Nautilus officials have spent a week on the Isle of Man, meeting members to gauge their feelings amid an ongoing dispute regarding the Isle of Man Steam Packet Company (IOMSPCo) lifeline ferry service.
The Union also met with members of the Isle of Man parliament the House of Keys, and the media.
Senior national organiser Garry Elliot told Manx Radio the Union had been taken aback by the strength of feeling among members, and maintains the IOMSPCo is being disingenuous in its claims.
Steam Packet workers have been worried about how proposed new conditions to their employment will affect the local economy and disband communities.
Mr Elliott said members feel 'quite aggrieved' by what they are hearing: 'We're talking about a flexible, loyal, long-serving workforce who've gone the extra mile on many, many occasions, and who have lived onboard on many, many occasions.'
Claims by the company that it simply wants to change its business model were questioned.
'An employer and an owner will say the biggest asset that they have is their employees,' said Mr Elliott. 'So, if that's the case, how do you reward your employees? You give them good terms and conditions of employment. The Isle of Man Steam Packet do have good terms and conditions. But that is not a fluke. It's because of collective bargaining.
'[We have] people in senior positions in this company, who have worked here for 17, 18, 19 years. And suddenly you've given them about two months' notice that you're going to change the whole of their lifestyle for the rest of their working life.'
Mr Elliott also dismissed as 'inaccurate' IOMSPCo's argument that forcing crew to live onboard would improve reliability.
Due to a lack of progress throughout negotiations, and consistent with the Union's obligations under the collective bargaining agreement signed by both Nautilus International and IOMSPCo, Nautilus had requested an independent arbitration process where both parties would agree to support the outcome. The company refused this request. 
Mr Elliott emphasised, however, that a strike is a last resort and that Nautilus hopes the company will instead address the reasonable demands of members.
'We have tried to keep consultation negotiation open, because we've said to the owners, why would you want to sleepwalk into a dispute?', Mr Elliott said.
---
Tags