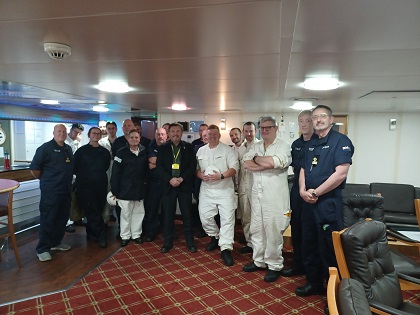 Members working for the Royal Fleet Auxiliary onboard Fort Victoria met with Nautilus International national organiser Steve Doran while alongside at Cammell Laird shipyard in Birkenhead.
Members expressed frustration following years of below-inflation pay rises and grave concerns regarding crew recruitment and retention.
RFA members recently voted to reject the 2023 pay offer. A significant majority of members were unhappy with the one year 4.5% pay award, backdated to 1 July 2023, with 5% available to RFA cadets and apprentices.
RFA Fort Victoria is a Fort-class combined fleet stores ship and tanker that provides ammunition, fuel, food and other supplies to Royal Navy vessels.
---
Tags