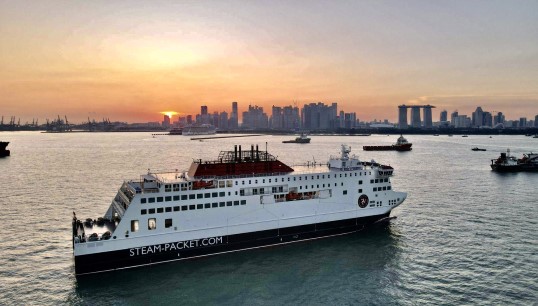 Isle of Man Steam Packet Company has threatened Nautilus International members with fire and rehire if they do not accept significant changes to their contracts of employment forcing them to live onboard vessels.
The company, over the last two years, has refused to listen to the legitimate concerns of our members about the detrimental impact living aboard will have on their family life. The new live onboard requirements it seek to force upon our members will mean a loss of 83 days per year with their loved ones ashore.  
The company today claimed publically to have offered a generous package of measures, which is at best disingenuous and at worst misleading. Steam Packet offered our members the equivalent to £6.85 extra per day (based on average salary) for each day they live aboard, decreasing every year. They also offered a loss of 76 days per year with family rather than 83. This is an insult and far from a "generous package". 
Due to a lack of progress throughout negotiations and consistent with our obligations under the collective bargaining agreement signed by both Nautilus International and Steam Packet, we requested an independent arbitration process where both parties would agree to support the outcome.  
Steam Packet refused this request. 
Nautilus has consistently made clear to the company that our members are not against live aboard; they are simply asking that these changes are phased in and existing contracts are honoured.  
Nautilus International has tried, at length, to avoid entering an industrial dispute on behalf of members that could cause disruption to the island's ferry services, however the company's intransigence means this is increasingly likely. 
We stand ready to consider a genuine offer from Isle of Man Steam Packet Company but threatening our members with fire and rehire is not the basis for good faith negotiations.
---
Tags