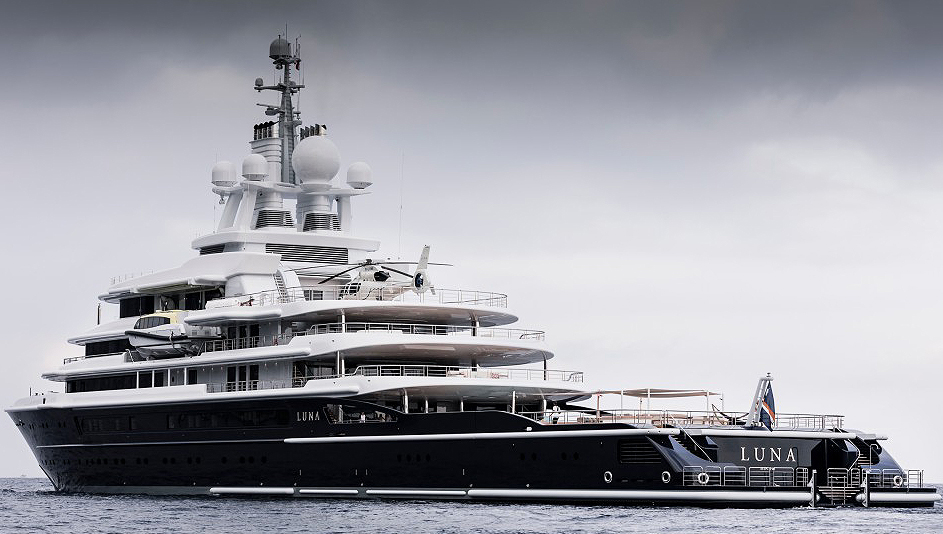 The 115m superyacht MV Luna has finally left Dubai after years under court orders to remain in the Emirate.
From 2017, MV Luna was caught up in a divorce battle between Russian oil tycoon Farkhad Akhmedov and his ex-wife Tatiana Akhmedova. The Marshall Islands-registered yacht was forbidden to leave Port Rashid in Dubai.
This resulted in difficulties for those working aboard the vessel, including members of Nautilus International. MV Luna can hold up to 49 crew.
During the dispute, the Union stepped in to ensure members received wages they were owed after payments were delayed as a result of the divorce.
The crew also had their passports seized by authorities. Following a successful court judgement and negotiations with the coastguard – which argued that a guarantee of safe manning for MV Luna was required before returning the passports – Nautilus ensured that they received their documents back.
The Union also advised members not to participate in the removal of the yacht from Dubai waters until the case was concluded, as this could have resulted in legal repercussions.
'The case of MV Luna is an important reminder that yacht crew need protection,' said Nautilus International strategic organiser Laura Molineux.
'No matter how good an employer might seem, when working for high net worth individuals there is always a chance that things can go wrong. Nautilus was able to provide a degree of security for those aboard and ensure that they were treated in a fair manner during the dispute.'
---
Tags