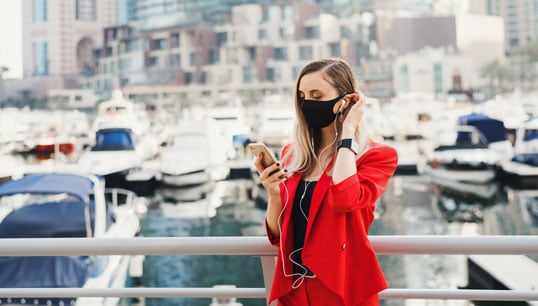 Nautilus is warning members who serve on superyachts and pleasure craft to check whether they are exempt from travel bans brought in by European countries in response to a new strain of Covid-19.
Although guidance from the EU Commission recommends that professional seafarers are exempted from travel bans, there are reports that some authorities have been turning away seafarers serving on superyachts.
The Spanish government extended a travel ban on arrivals from the UK until 19 January, but also clarified in an official bulletin that these restrictions do not apply to professional seafarers.
However, there have been reports that Spanish authorities have been turning away seafarers who serve on superyachts.
In addition, other countries have made clear that restrictions do apply to yacht crew.
'Nautilus recommends that yacht crew carry documentation to prove employment on board, plus a copy of the EU Commission's "Recommendation on EU coordinated approach to travel and transport in response to new variant of coronavirus in the UK",' said Nautilus strategic organiser Rachel Lynch.
'This document states that transport staff within the EU should be exempted from any travel bans and from testing and quarantine requirements when they are travelling across a border to and from a vessel, vehicle or aircraft.
'It is our view that all seafarers should therefore be exempt from the travel ban, but yacht members should be aware that in some countries, including the Netherlands, commercial yachts and pleasure craft will be subject to the restrictions.'
---
Tags