International
Nautilus helps seafarers stranded by new Covid restrictions return home from the Netherlands to the UK
11 January 2021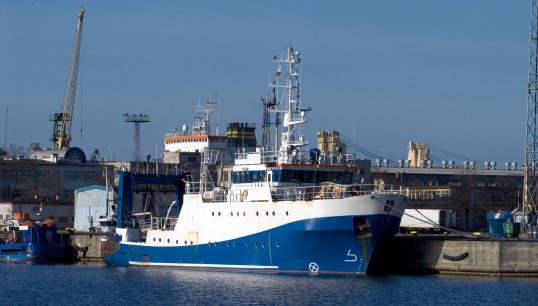 Nautilus industrial officers have helped stranded seafarers to return home from the Netherlands after they were trapped by travel restrictions.
New travel restrictions have been issued in many European countries to control the spread of a novel strain of coronavirus. The European Commission has advised that seafarers should be exempt from travel restrictions, but in the Netherlands this exemption does not apply to seafarers on commercial yachts and pleasure craft.
In this case, port authorities prevented seafarers from returning home to the UK because they were aboard a Special Purpose Ship – an oceanographic research vessel. The Dutch regulations do not mention vessels other than cargo ships and yachts, so the authorities were not sure whether this oceanographic vessel counts as a yacht or cargo ship.
'The seafarers need a stamp from the harbour police to return home,' says Jelle de Boer, industrial officer at Nautilus NL.
'Together with agents from the company, we tried to convince the harbour police that this vessel is not a yacht. That is what they decided at the end of the day. I sent them certificates showing it is a Special Purpose Ship, and as they declared it is not a yacht they agreed the crew change could continue.'
Mr de Boer believes that this was the right decision under these rules, but harbour police said that future decisions in similar cases will be taken on a case-by-case basis.
Information on the travel restrictions for people journeying to the Netherlands from the EU/Schengen area and outside the EU/Schengen are available at the Dutch government website.
---
Tags