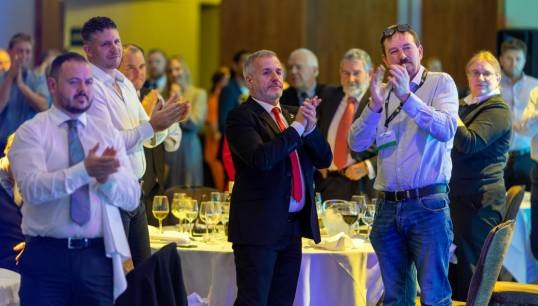 Nautilus International and its members recognised the extraordinary contributions made by individuals across the Union's three national branches at the 2023 General Meeting.
The 2023 awardees were invited to a special 'black tie' awards dinner held at the conclusion of the conference to receive their congratulations from general secretary Mark Dickinson and Council chair Wilco van Hoboken.
Nautilus Award
The following recipients were each honoured with the Nautilus Award, presented at the awards dinner by International Transport Workers' Federation (ITF) general secretary Stephen Cotton.
Nick Bramley was honoured for his key role at the Switzerland branch of Nautilus International. A prolific activist in inland waterways, he has steered improvements to the working and living conditions for many decades and has represented Nautilus at the highest levels at the ITF and European Transport Workers' Federation. Although he has retired from his role at Nautilus International, Mr Bramley is still an active and effective campaigner for maritime professionals.
Captain Harald Ludwig is also an inland waterways activist, critical to the Union's ongoing campaigning in the river cruise sector. Capt Ludwig sits on the Nautilus Council, and is a passionate advocate for the Union's work and for maritime professionals in general to the public.
After lengthy and distinguished service, Robert (Bob) Thornton CBE retired as commodore of the Royal Fleet Auxiliary in 2008 and began working diligently on behalf of retired, necessitous maritime professionals as chair of the Nautilus Welfare Fund Committee. He supported the development of Mariners' Park and the evolution of services, and his dedication went so far as to personally writing Christmas cards to residents and spending time with those on the estate. Mr Thornton stood down from his role as chair in May 2023
In addition, members were informed of the Nautilus Award for Henk Lafèbre, a long-standing Trustee of Nautilus International. Mr Lafèbre was given his award early due to ill health. Sadly, he has now passed away.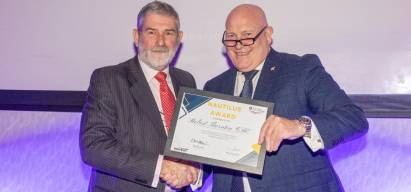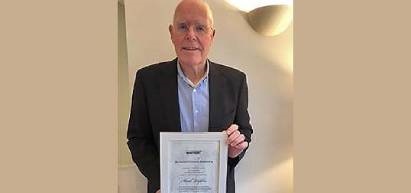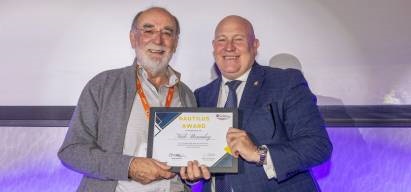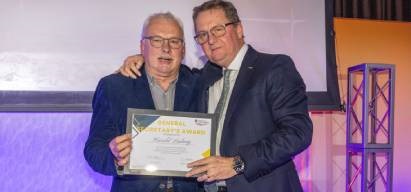 Victoria Drummond Award
This award, named in honour of the first woman to serve as a chief engineer officer in the Merchant Navy, goes to a female maritime professional.
Nautilus member Martel Fursdon is the recipient of the 2023 Victoria Drummond Award, but was unable to attend the General Meeting. In her absence, Mark Dickinson read out her award citation.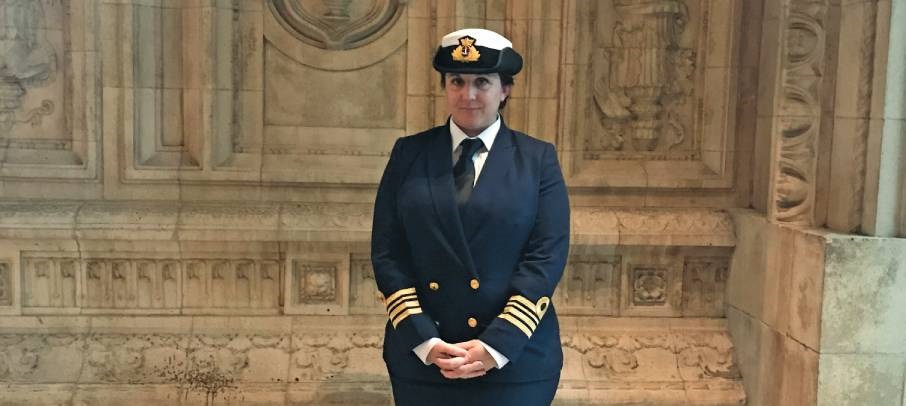 A Nautilus Champion and deputy captain with Carnival UK, Ms Fursdon was described as 'a perfect example of a woman in maritime, women in leadership, and women in STEM, who acts as an advocate for our industry, an advocate for trade unionism and as an advocate for being a consummate maritime professional'.
She helped to raise the the profile of seafarers during the pandemic crew change crisis by giving interviews to the media explaining the challenges being faced. Her efforts joined up with the work of Nautilus and others in securing meaningful protocols that allowed for seafarer travel to resume, and her profile across the crew change crisis supported many maritime professionals in efforts to be repatriated or returned to work.
General Secretary's Award
This award, inaugurated by the Nautilus International Council in 2019, recognises the achievement of activists who have shown exemplary determination and commitment to the Union's goals and in support of their fellow members.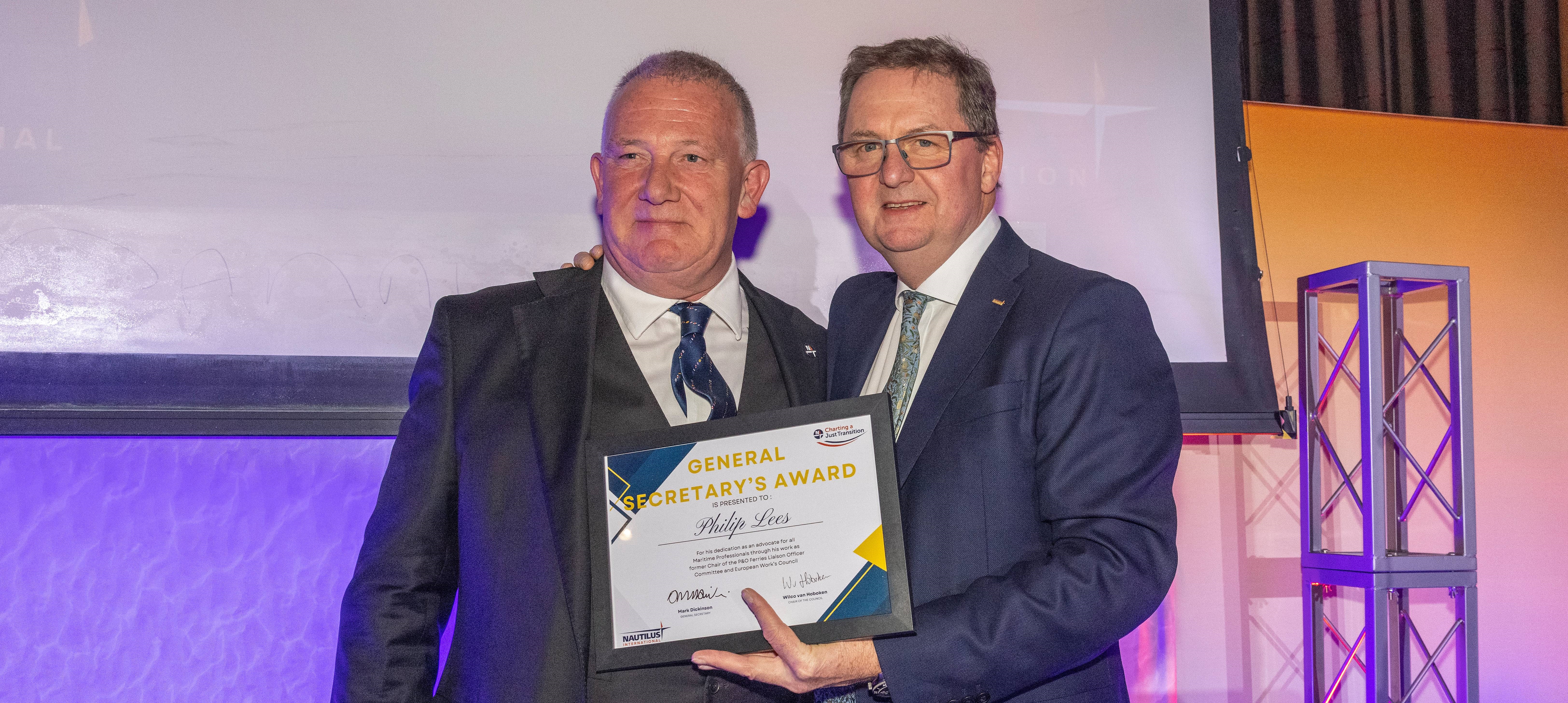 This year, it was presented by Mr Dickinson in an emotional moment to Philip (Phil) Lees, former chair of the P&O Ferries Liaison Officer Committee (LOC) and the Nautilus Council. During the extensive redundancy consultation period of P&O Ferries in 2020, Mr Lees was a key member of the LOC and took over as chair, as well as being extensively involved in the DP World Works Council, all while dealing with challenging personal circumstances.
Read a round up of all motions passed and other General Meeting news by clicking on the GM23 tag.
---
Tags