Campaigning
'Thinking outside the box' necessary during Covid-19, says superyacht purser
8 December 2020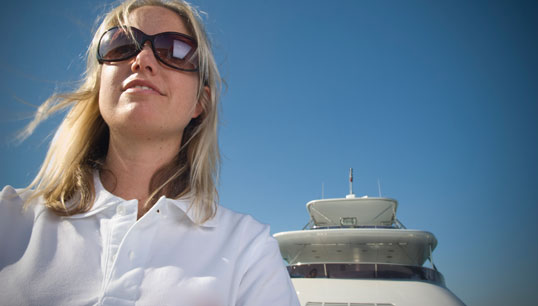 To be a purser aboard a superyacht during Covid-19 has required the ability to come up with a 'plan C', according to a Nautilus yacht member whose job is to manage crew changes.
The purser member, who wishes to remain anonymous, spoke out in a Crew Change for Christmas podcast interview with Nautilus about the personal and professional toll the pandemic took on her during the pandemic.
Booking flights, ensuring crew have the correct documents and visas for joining and disembarking the vessel in each port of call, and liaising with local transportation companies and other agents to ensure a streamlined journey are all key parts of her job. This year Covid-19 made that process 'extremely difficult to fulfil', especially with the closure of national borders and airports around the world, she said.
Some of her crew members had to remain at home and could not re-join their contracts after their scheduled vacations, and others had to remain on board for anywhere between six and 11 months, until airports opened and governments allowed repatriation.
The purser, who herself did not step ashore from March to September, has just got back home to the UK. Her relief was from a country with restricted travel, and therefore she remained onboard for months so the operation of the vessel was not affected.
'Normally repatriation of crew is an A to B plan, but this year I have definitely had to think outside of the box, and come up with a plan C, a plan D and so on,' she said
During this time the purser also missed the birth of her nephew in March and could not meet him until he was six months old.
---
Tags