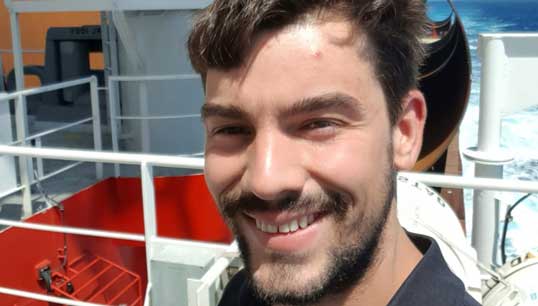 In a new podcast released by Nautilus International, Dutch third engineer Alex van den Berg describes the agony of seafarers waiting for a crew change during the coronavirus pandemic as akin to 'being in prison without knowing the length of the sentence'
He is responsible, along with other engineering crew, for keeping machinery working on a heavy cargo ship that transports factory parts on Arctic runs between China and northern Russia. Normally his contracts last about three months, but during the pandemic he spent five months onboard. Only just back home in the Netherlands, he says this is 'not even the worst case'.
Mr van den Berg's experiences of crew change are told in a special podcast in support of the Union's Crew Change for Christmas campaign aiming to deliver seafarers home for Christmas.
'My other Dutch colleagues, they were on board six months, instead of three months. And my Filipino colleagues, they usually have six-month contracts but recently some have [been at sea] seven or eight and even nine months, and on another sister ship a few of the Filipino crew there had been onboard 13 or 14 months.'
Mr van den Berg says after so long at sea 'you lose your concentration, it affects your thinking because you are in one spot for such a long time and you have no change in surroundings. You can't go ashore and you are paying less attention, or you just don't care any more to a certain extent [because] you are just tired mentally. The mental fatigue only stops once you leave the ship.'
Mr van den Berg sheds light on the fact that all is not what it seems in countries such as Singapore which promotes itself as a crew change hub. His experience was of the ship's crew twice being refused entry in July with no explanation from the country's authorities, which meant sitting in anchorage off Singapore for two months.
Finally, the ship was taken to Bhutan in Indonesia where they could disembark and get visas home. The departing crew had to go in groups of two to the Indonesian embassy, leaving them on tenterhooks because of their previous experience of last-minute cancellations in Singapore.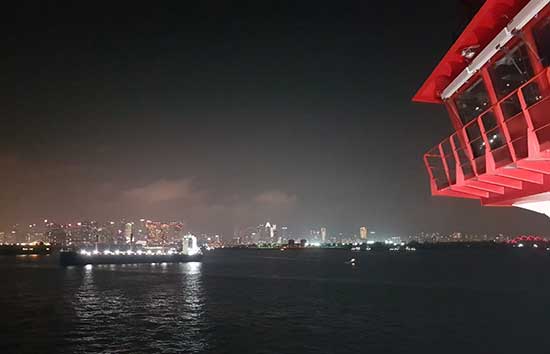 'I was angry about Singapore because they said crew changes were possible but at the last minute, even after the company [Red Box Energy Services] did everything by the book and nearly everything was set, and visas were arranged, Singapore said no. We were not the only ones [to experience this treatment].'
To add insult to injury, while at anchor a colleague on another ship informed him he had got into Singapore with no problems and was busy sailing past.
Mr van den Berg has not been put off seafaring as a career. However, he doesn't know if he wants to sign up to another three-month contract in case the same situation happens. He is likely to call in Thailand, which is still closed to crew changes, and it is still unclear yet whether the Philippines will allow them.
Mr van den Berg says he understands lockdown ashore has been an uncertain time for many people globally.
'But imagine if your home is surrounded by water and people are telling you maybe some time you can go home but [that time] doesn't come. Most seafarers say it's like being a prisoner, but we don't know the length of our sentence and we can't go ashore or be relieved.'
---
Tags