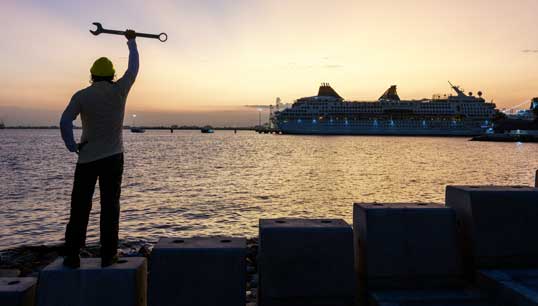 With more than 40 roles posted since the beginning of the year, the relaunched Nautilus Jobs site is the perfect place to find your next position at sea or ashore.
Industry opportunities outlined
Susan Duguid, marine consultant at Genesis Recruitment, on current opportunities in the industry.
Over the last year clients have challenged us to provide experienced, effective crews for urgent requirements due to travel restrictions and Covid-19.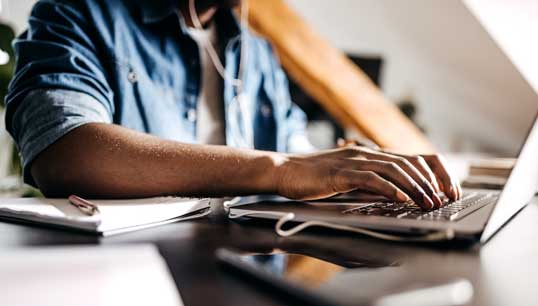 Looking forward, we expect Covid requirements to still affect business this year. We anticipate that the upturn in the oil and gas sector in the UK will lead to increased demand for seafarers and there will be increased opportunities within renewables.
We have seen an upturn in UK seafarers registering with us who have reached a stage in their careers where self-isolating and travel restrictions made foreign postings unattractive. We have been successful in securing UK-based assignments for them which allow a better work/life balance.
Your next role
Nautilus Champion Allan Dickson, who has enjoyed a varied career at sea, shares some of his tips on finding a new role.
Looking for work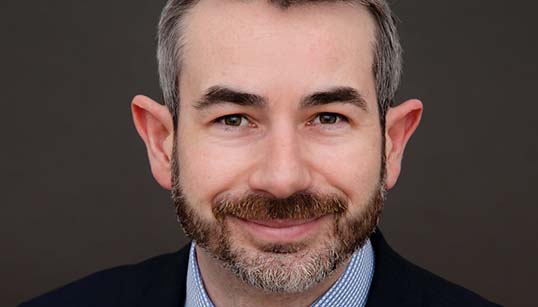 Making connections:
Register with recruiters and jobsites such as Seamariner, Navis, Seaworthy, Genesis, and Seacareer
Have a LinkedIn profile. This should be an extension of your CV, not a copy of it, with a different personal summary. Make sure your profile has a professional looking photo; consider getting a photographer to do some headshots if you can afford it – student/new photographers might offer reduced rates to help them build their portfolios
The LinkedIn headline is a searchable field, so cram this with job keywords, rather than just your current job title. Add any endorsements or special skills here
Use the 'open to work' marker and add the roles you are looking for
Set up job alerts
Grow your LinkedIn network: connect with recruiters and follow companies you are interested in working for
Ask previous line managers for recommendations, which you can then post
LinkedIn offers free premium membership for a limited time. Make use of this when looking for work. It gives access to LinkedIn Learning, which is full of online courses on how to make your job search more successful. There are also people on there that post expert advice for free
Hone your CV:
Always tailor your CV to the job you are applying for
Start with a personal profile but stick to facts. 'Hard working', 'safety conscious' or 'team player' are difficult to verify; instead, show how you meet the requirements of the role
Include: two or three career highlights/achievements to date; your key skills; and a list of your jobs with a line or two of details
If you have recommendations on your LinkedIn profile, use these
Keywords are important as the vast majority of CVs aren't read by humans anymore. Only those selected by the algorithm are passed on to real people. Don't just fill your CV with keywords though! It still has to make sense
Always get someone else to proofread your CV. Ask them what's wrong with it – you'll get more honest feedback
Application forms:
Answer the questions that are asked. If there's a word limit you need to get to around 90% of it.
Fill out the form in full, even if they already have the information in your CV.
Always get someone to proofread your form
At interview:
Research the company beforehand
It's always best to ask at least one question. Prepare your questions in advance by looking at the advert for what isn''t covered. For example, what is the size/arrangement of crew onboard? What is the company training policy?
If you need time to think, take a drink of water
No one is perfect. Talk about your flaws and what you are doing to improve (though not disciplinary items like timekeeping!)
Read your CV and application form beforehand to remind yourself what you have already told them
If you haven't been successful, ask for feedback. Take this constructively and see if you can improve on these areas before your next interview
Face-to-face interviews
Plan your travel ahead of time. Aim to arrive slightly early. If travelling long distance, take a travel can of deodorant and breath mints or similar
Eye contact is important
Remember travel could be arranged for you, or you might be able to claim expenses
Virtual interviews:
Download and try the app beforehand
Find a quiet place and use headphones to prevent feedback
Have water available
Use a blurred/virtual background
Making eye contact on a virtual interview is difficult. Put a sticky dot or something similar just under your webcam and try to look at that while talking
It's still a professional interview and you should dress for the part – at least above the waist!
---
Tags