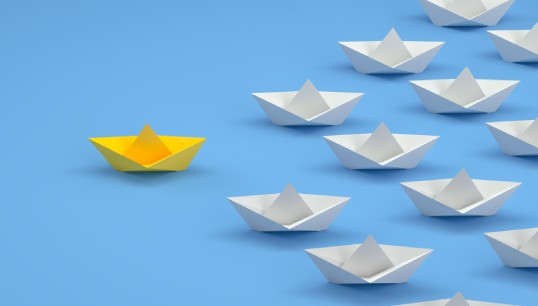 Innovation is a buzzword in maritime, with 'innovation hubs' springing up around the world to encourage the acceleration of automation and greener maritime tech. But are the bold promises of technology being kept, and how does maritime innovation benefit seafarers? Sarah Robinson, Rob Coston and Deborah McPherson investigate
As a trade union, Nautilus supports maritime innovation. Innovation can give seafarers a safer and better working experience and can make our industry less harmful to the environment.
When a maritime innovation hub is set up, it can be an indication that government and businesses are ready to invest in shipping and seafarers – which is no bad thing for an industry that so often suffers from being out of sight, out of mind.
Innovation hubs come in a variety of shapes and sizes, but in general a hub involves schemes to improve collaboration between individual businesses, and between the public and private sectors. Sometimes there is a physical campus where participants in the hub can work side by side to learn from each other and spark new ideas. Funding is often made available to develop inventions into viable businesses, and support can also be offered in the form of mentoring and networking.
Empty rhetoric or valuable promises?
Innovation hubs can sound great without necessarily delivering on a government's eager promises. With this in mind, Nautilus is holding the UK government to account on pledges made on innovation in its Maritime 2050 strategy document. The government wants to accelerate maritime innovation, particularly in developing cleaner fuels and other green maritime tech – as described below. But Nautilus is concerned that maritime professionals could be left behind in the rush to introduce new tech. So when the UK parliament's Transport Select Committee called for feedback this year on how the Maritime 2050 plans are progressing, Nautilus had this to say about training:
'As the maritime industry progresses towards decarbonisation as laid out in the [Maritime 2050] clean maritime plan, the need for continuous professional development, education and training will only increase. As technological advances are made and new fuels and engine types developed, it is imperative that our maritime professionals are given every opportunity to re-skill and up-skill so as not to be disadvantaged by these changes. Maritime professionals should not bear the costs of these re-training requirements; it should be funded by government and industry.'
There's more about Nautilus's participation in the Maritime 2050 review here, but we are going to look in more detail at how maritime innovation hubs are working in all three countries where the Union has national branches: the UK, Netherlands and Switzerland.
Maritime innovation in the UK
The UK has made a start on hub-style collaborative initiatives to move the industry towards 'net zero' carbon emissions. Established as part of the Department of Transport (DfT), the UK Shipping Office for Reducing Emissions (UK SHORE), was launched in March this year with the bold aim of cementing the UK's role as a technological innovator and manufacturer in the transport sector, and (even more boldly) '[making] journeys by sea as green as they were hundreds of years ago'.
The new office will draw on the experience gained in recent years through negotiations leading to the Clydebank Declaration at COP 26, and from the Clean Maritime Demonstration Competition (CMDC).
CMDC bearing fruit
The first CMDC was launched in 2021, and resulted in government funding being awarded to 55 UK projects, including a net-positive submarine fleet (i.e. one that removes more greenhouse gases than it emits) for collecting microplastics, software now being used to measure greenhouse gas emissions in ports, clean energy refuelling infrastructure in Grimsby, and 'the world's first commercially viable 100% electric, high-speed foiling workboat range', which was recently launched by Artemis Technologies.
A bid by MJR Power and Automation has created an all-electric charge point connected to an offshore wind turbine to power boats using 100% renewable energy. Billed as the 'world's first fully automated offshore wind vessel charging system', this is contributing towards 'Operation Zero', a coalition across the North Sea offshore wind sector, which intends to deploy zero-emissions workboats operating commercially on wind farms by 2025. Eight months after winning the funding, MJR has created the charging ports, and installation is now set to go ahead in late summer 2022 at the Lynn and Inner Dowsing offshore wind farms.
Ten times the funding
Whereas the 2021 CMDC offered £23 million in funding, UK SHORE now has £206 million in new funding for research and development to assign. This represents the largest investment by the DfT in maritime decarbonisation to date.
At the recent 2050 Maritime Innovation Week hosted in June by the Port of Tyne – which is aiming to be net zero itself by 2030 – Eamonn Beirne of the DfT revealed some of the ways this new UK SHORE funding will be used to boost innovation and help the country meet its climate ambitions.
This includes a second round of the CMDC to last over multiple years, which will also comprise feasibility studies for UK green shipping corridors. Some £12 million has already been assigned for the first year – with entries closing on 13 July 2022 – and substantially more funding is planned for years two and three.
UK SHORE's plans also include a new Skills Taskforce for net zero shipping; a Zero Emission Ferries programme for 'greening intra-UK ferry routes'; grant schemes for early research projects at UK universities; and a Centre for Smart Shipping to support existing innovation hubs for automation – which is seen as a key way to cut emissions.
Spreading the wealth
As might be expected at an event hosted in the Port of Tyne rather than in the capital, there was also discussion about how investment in decarbonisation has helped to rebuild communities in previously declining areas of the UK – such as the offshore wind industry's investment in Grimsby – and how this trend can be continued.
In Liverpool, a £23 million Maritime Knowledge Hub is being developed as part of the redevelopment of Wirral Waters. The planning application has now been submitted for this centre – with proposed tenants including Peel L&P, Mersey Maritime and the Liverpool City Region Combined Authority – which will focus on the opportunities offered by decarbonisation via innovation, engineering, R&D, entrepreneurship and training. It will seek to provide the skilled professionals who will be needed to drive forward the maritime innovation projects of the future.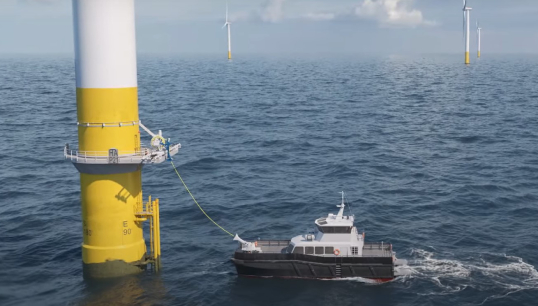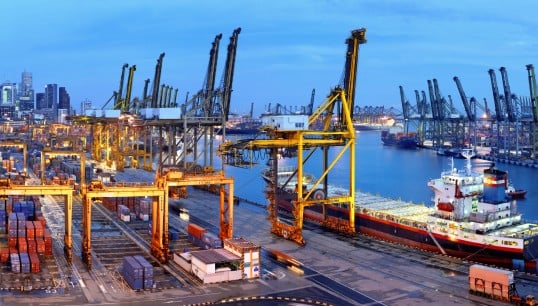 Innovation elsewhere: Singapore's maritime hub
In the 2022 edition of the Leading Maritime Cities report by DNV and Menon Economics, Singapore held onto its spot as one of the world's best maritime cities, not least because it scooped the Maritime Technology title due to the city-state's focus on digital transformation.
Such attention to maritime digital enhancements is no surprise, considering the maritime industry contributes about 7% of Singapore's GDP.
This drive to digitalisation includes everything from the ship supplies delivery process to port operations such as:
'internet of things' tracking technology which allows workers and assets to be tracked at any time
web-based bunker supply improvements for bunker operators
sustainability technology for addressing climate change, improving health and the environment, including a focus on ways to reduce human-impacting nitrogen and sulphur as well as C02 emissions.
new ways to enhance digitalisation for maritime security and improve safety at sea through the development of high-tech early warning systems for collisions
Many of these developments can be traced to the MPA Maritime Innovation Lab, a partnership platform for technology and capability development expected to shape future port operations. Current projects focus on collision technology, ship-to-shore communications and the automatic generation of reports for safe and efficient vessel approaches to Singapore.
Image: Getty Images
Find out more about the Maritime Innovation Lab
Maritime innovation in the Netherlands
The Netherlands is proud of its reputation as 'the maritime centre of Europe', and has numerous schemes to encourage innovation.
In a country with a strong culture of collaborative working, the concept of bringing together entrepreneurs, universities, government and investors is long established. The government has decided to focus its maritime innovation work on four main areas:
Clean Ships looks at fuel efficiency, reduced emissions and material efficiency. Various alternative fuel applications are being examined, as well as noise reduction both above water and underwater – which has obvious benefits for seafarers.
Smart Ships aims to see vessels 'better equipped for their many tasks at sea'. This is a more contentious one for seafarers because it looks at how shipowners can save money through automation. '[Smart ships] lower the costs of construction and operation,' notes a page on the government website www.government.nl. 'This means that the size of crews and the costs of maintenance and operation are significantly reduced.' Perhaps aware that this kind of language is a red flag to maritime trade unions, the website does concede that 'special attention should be paid to ensuring safety'.
Smart Ports is about making 'the entire process from calling at port to transhipment at the quay more efficient for ships'. This project also has a nod to worker wellbeing on the government website: 'Research into the safety of operations is necessary to be able to guarantee the desired safety level when innovations are implemented.'
Winning at Sea seeks technological solutions for extracting energy from the sea and the offshore mining of raw materials. This seems unlikely to create many jobs for seafarers, given that it starts from a principle of technology and automation.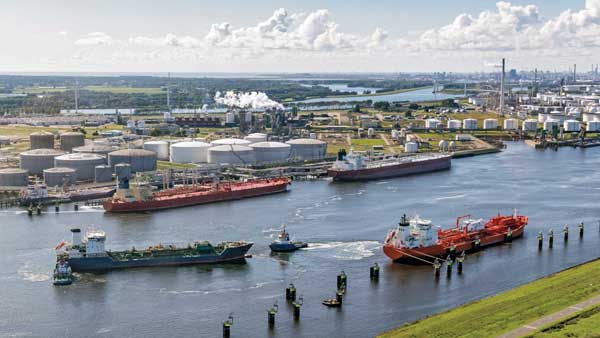 Private sector hub scheme
Meanwhile, in Europe's busiest container port, a private-sector maritime hub scheme called the Rotterdam Port Fund (RPF) 'eagerly contributes' to companies that 'focus on sustainability, durability and technology.'
The RPF supports management teams with capital, knowledge and networks to 'realise further growth and long-term activity'. As well as helping entrepreneurs to develop innovations and turn a profit, the Fund encourages participants to 'contribute to a positive, social and sustainable change to the port' – which could be good news for maritime professionals.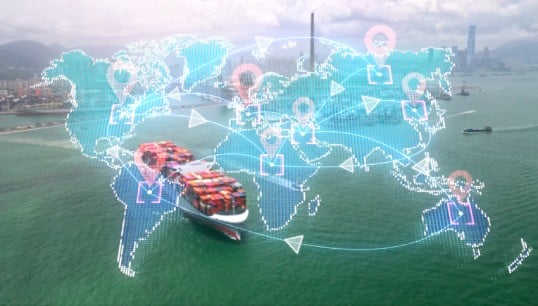 Innovation elsewhere: Japan's maritime innovation ecosystem
Cooperation is evolving rapidly between Japan and Singapore on the digital front.
In the Japan Times it was reported that the bond shared by Japan and Singapore was strengthened during the Covid-19 pandemic through cooperation in science, innovation and green technologies. The prediction is the digital market is set to expand – with a particular focus on support for CO2 reduction initiatives in shipping.
An Inmarsat report from 2020 also highlighted Japan's ongoing 'connected maritime innovation ecosystem' and its commitment to implementing the 'internet of things' (IoT) in its ship and crew management technology and the country's emerging start-up culture.
The report noted that in merchant shipping, 34% of respondents see themselves as having 'fully deployed' IoT-based solutions, a proportion that puts maritime ahead of other industries such as agriculture, energy and mining. It also found that 100% of respondents will be adopting some form of electronic fuel monitoring system.
Image: Mr. Cole/Getty Images
Maritime innovation in Switzerland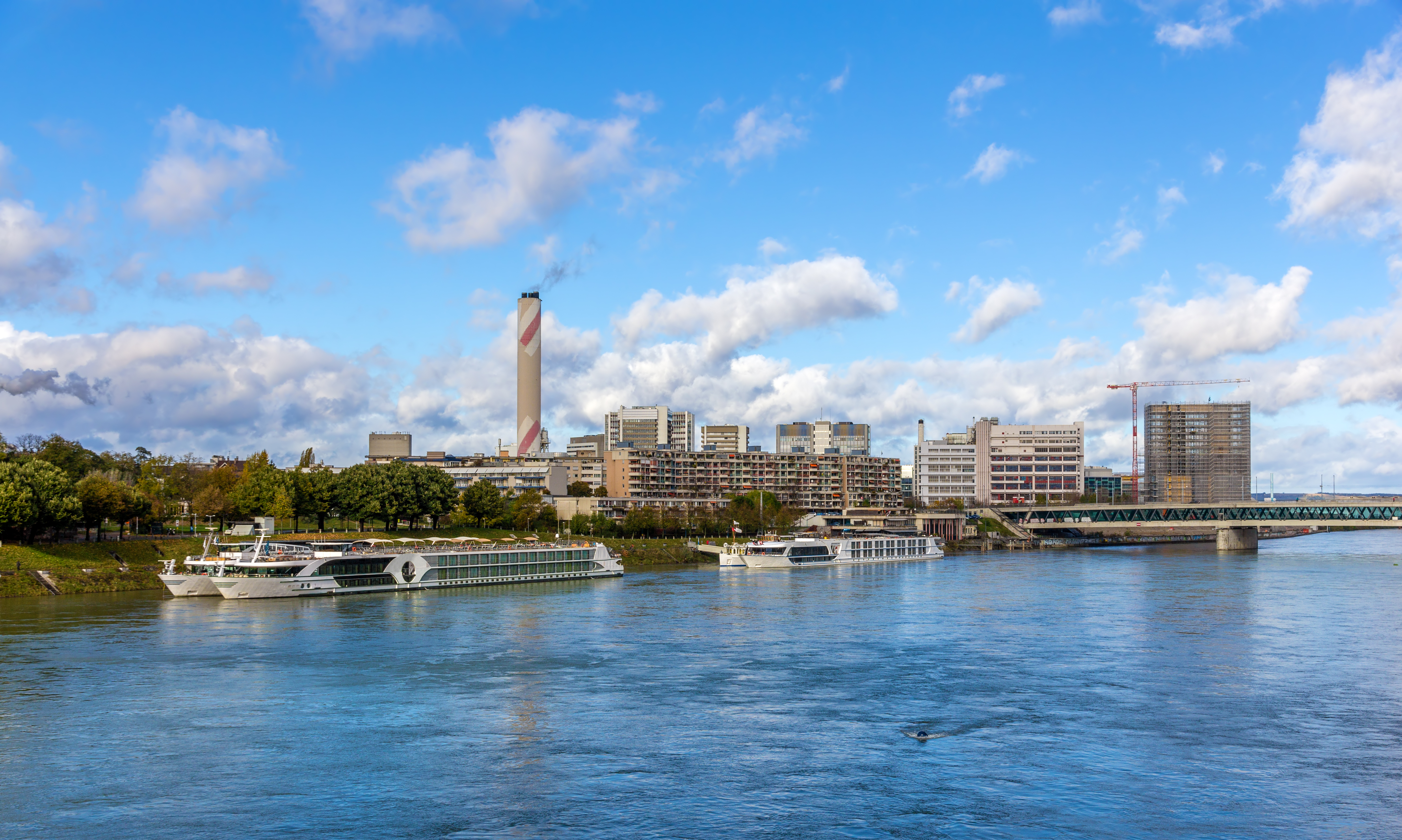 Turning to Switzerland, it is not surprising that the landlocked country has nothing explicitly called a 'maritime innovation hub'. However, the country is generally keen to support innovation and has a substantial workforce on its rivers and lakes that could perhaps benefit from new tech.
Switzerland has six innovation parks that 'facilitate collaborations for established companies, start-ups, and universities, to find solutions to some of the world's most pressing challenges.' So maritime innovators could presumably find a home there – as well as an excellent maritime union, of course, to work with on matters of training, skills and safety.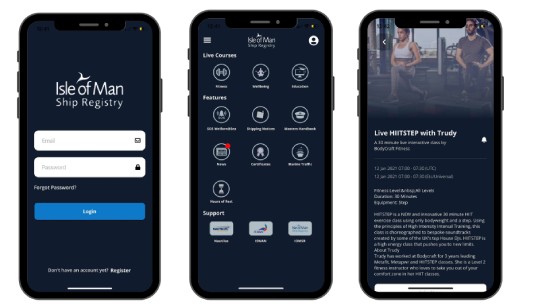 Innovation elsewhere: Isle of Man welfare project
For seafarer digital welfare innovations, look no further than the Isle of Man Ship Registry, which has an app where seafarers can see exercise classes and go to religious services, among other offerings.
The Isle of Man's Crew Matters app was the first designed by a flag state. It was developed in partnership with Liverpool-based training company Tapiit Live and is available to around 10,000 seafarers sailing on more than 400 vessels under the flag. It can be downloaded from the Google Play store.
Where next for maritime innovation?
Maritime innovation can be good for seafarers, as Nautilus member Jeroen van de Voort found when GPS was introduced on the inland waterways where he works.
But sometimes innovation can lead to concerns over job losses or de-skilling; hence the European dock workers' new rallying cry of 'no automation without negotiation'. In the dockers' case, trade union support from across the European Transport Workers' Federation is helping ensure that maritime innovation works to their benefit rather than their detriment, and this is a commitment that individual unions such as Nautilus must also make to members.
Nautilus general secretary Mark Dickinson is determined that the Union will continue to do its part. He says:
'We are monitoring the delivery of the UK government on its pledges and pressing for increased funding of seafarer training in new technology in order to secure a just transition for our members and all maritime professionals.
'We will also hold the industry and government to account in the Netherlands and Switzerland, and will be keeping a close eye on the delivery of pledges made to deliver human-centred technology and decarbonisation.
'As both a trade union and a professional association, Nautilus is a respected voice in the maritime industry that provides expertise to policy-makers to ensure the best outcome for our members. We will carry on using our influence to make sure innovation pledges aren't just hot air, and to ensure that no maritime professional is left behind.'
---