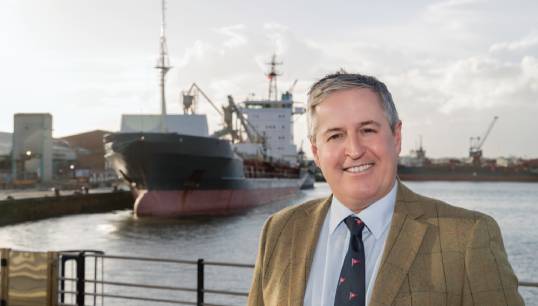 In conversation with Stella Maris new CEO Tim Hill on leading a charity serving 'the people of sea'
What's your background?
Throughout my 36-year career as an army officer, it has been my mission to care for the men and women under my command. Like seafarers, I have experienced the separation and loneliness associated with long periods away from home. Coupled with my passion for the sea as an ocean yacht skipper, I think I'm an ideal fit to lead this fantastic charity dedicated to serving the 'people of the sea.'
When did you take on the role?
I took over the CEO role on 1 June 2023, succeeding Martin Foley who previously held the post for 13 years. I look forward to building on his hard work to continue Stella Maris' growth and development.
What does the role involve?
I feel privileged to have this great opportunity to lead the organisation in providing clear strategic leadership and building on the first-class service it currently delivers.
What are your goals for the future?
I intend to talk to as many people as possible within the maritime sector to better understand how Stella Maris supports the people it serves. I want to develop our existing strong links with other charities, industry, and national and international organisations, so that collectively we can address those issues relating to fair pay, equal opportunities, the provision of good working and living conditions, access to shore leave, and health and safety. Above all, our core business is ship visiting; providing pastoral, practical and spiritual support. So I want to ensure that Stella Maris continues to grow, so that we can extend our outreach to more seafarers, fishers and their families.
---
Tags