Welfare
Maritime Charity Column: concerns over shore leave and seafarers' welfare, by Jan Webber director of development at The Mission to Seafarers
5 April 2023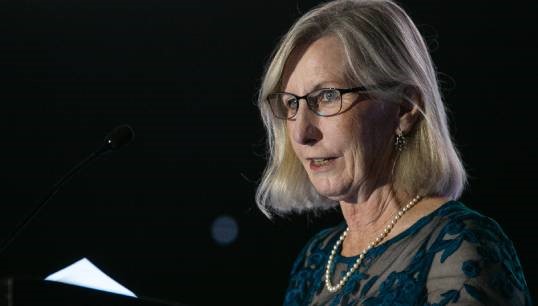 Director of development at The Mission to Seafarers and BEM awardee Jan Webber discusses the charity's worries for seafarers who are still experiencing difficulty accessing shore leave since the Covid-19 pandemic
The Mission to Seafarers continues to have grave concerns about the continued lack of shore leave for seafarers. We know that shore leave has a positive impact on mental health, as it provides a change in scenery, an opportunity to talk to different people, contact home, and shop for essentials and small luxuries.
Seafarers live in a mechanised environment for months on end, interacting with a limited number of fellow crew members and often spending leisure time in isolation in their cabins. We know that this is not conducive to balanced mental and physical health.
The Mission's important face-to-face port welfare ship visitors are the 'unsung heroes' of the industry. Often going about their business below the radar, it is vitally important that the industry continues to support and recognise the benefits of this service.
Our frontline staff meet with seafarers 24/7 in 200 locations around the world, providing practical and emotional support whenever it is needed. Although we operate a digital service too it is, without question, face-to-face which is more powerful and effective.
With less shore leave than before the pandemic, our frontline staff continue to deliver the shopping so craved by seafarers unable to come ashore. US$3m of shopping was delivered globally in 2022 by them. Imagine needing medication, craving a bar of chocolate or a new toothbrush and being unable to get this yourself? But the Missions frontline staff are far more than shopping assistants – they listen and counsel. Many are now trained in suicide awareness so that they can save lives, and have done so.
We shine a spotlight on the importance of this work and invite the industry to join with us in making more of this happen worldwide.
The maritime charity column is a regular feature in the Nautilus Telegraph. Submissions are invited from a range of organisations by the Telegraph editor.
---
Tags