Industrial
Improve your conditions: member involvement makes a difference in collective bargaining agreement negotiations
9 May 2022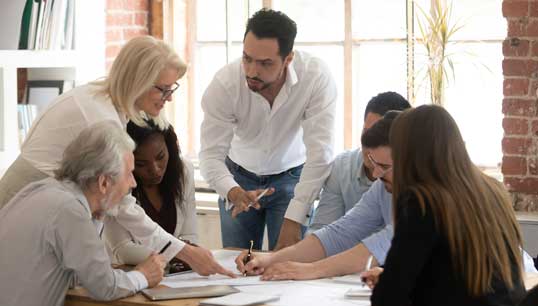 Members with Nautilus International's Dutch branch have won important concessions on the issues that matter to them, after getting involved in Collective Bargaining Agreement (CBA) negotiations
The CBA between Nautilus and the Dutch Association of Employers in Merchant Shipping (VWH) has existed for many years. Traditionally members are involved in the negotiations, and vote on the CBA.
Initially member engagement was low. From 2017 Nautilus vice-chairman Sascha Meijer took the lead in negotiations. As someone who worked closely with members in previous jobs with another union, she wanted to get a better feel for what was going on with members and onboard merchant ships.
Looking for active members
In 2019, Sascha and her team therefore set up a member survey covering key topics in the CBA, which received an overwhelming response.
It also asked members if they would like to join a CBA focus group and many did, ensuring that the 2020-2021 CBA was created with more seafarer input from the start.
Covid also boosted member engagement. The virus kept people apart physically, but brought them together through shared hardship as members were keen to talk with each other and the Union on social media. Whatsapp groups for VWH members were started, and members increasingly encouraged their colleagues to join the Union.
Officials and members worked closely together to solve leave issues, and Nautilus was very active in boosting participation through annual members' days and themed workshops, including on mental health. Attendees have often become interested in Nautilus's work – six members joined the CBA negotiating delegation as a result.
The focus group and delegation continued to grow until the first round of negotiations took place in November 2021. This was the first time active members attended, alongside Nautilus negotiators and the employers' delegation.
'It's been great, this is the first time we had such high participation,' says Ms Meijer. 'The potential negotiating delegation was larger than necessary, but that was handy because often our members are away at sea.
'The employers were very friendly and polite. The presence of active members changed the tone.'
Added value
The first two of the 11 meetings were therefore almost pleasant, though after that everything had to be done via Teams due to lockdown and the content of negotiations became more awkward.
During the breaks and in the evenings, the Nautilus delegation held discussions and asked for the opinions of the focus group.
Very good advice was given here. For example, Nautilus did not know that the allowance for special work was a hot topic until our members told us. This would never have been a point in the negotiations, but now it has been increased in the new CBA.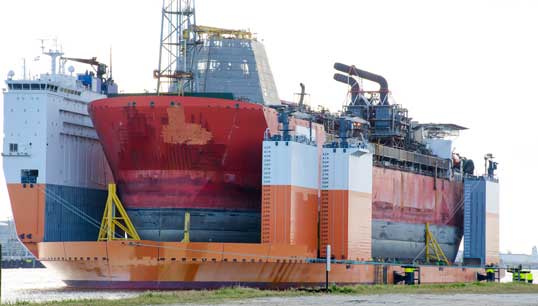 Shipowners also sometimes try to imply that seafarers are not necessarily doing heavy work. However, a member indicated that the work is so hard he almost falls asleep standing up through fatigue. Stories like this were included to illustrate the Union's proposals.
Members can make direct appeals to their employers in a way that Nautilus cannot. At Christmas a member presented the employers delegation with a Christmas card on behalf of seafarers, arguing for a good wage increase given the high inflation, positive financial results of shipping companies, and difficult conditions onboard during Covid.
The results
The CBA was finally concluded with some key wins for members. Ms Meijer is grateful for the support of those who actively participated in the focus group and at the negotiations.
'When members actively participate in the process, the negotiators know when we are going in the right direction,' she concludes. 'Also, employers know that the union is actually supported by employees, which makes better agreements possible.'
Key victories
4% salary increase to be paid in two phases
'The employers didn't want to go above three and we didn't want to go below four, so it was a tough battle. We, and many of our members, are very happy with the result'
10% increase in the special work allowance, which covers a list of activities other than sailing (e.g. lashing work)
'This is a small, but important win because the allowance has not been increased for years. It gives more recognition to additional heavy work done by members.'
Early retirement negotiations
'The previous CBA included an agreement allowing members to finish work three years before the Dutch state pension kicks in. Unfortunately the shipowners disagree on the interpretation of this. Negotiations are ongoing, but Nautilus continues to stand up for the interests of members who want to retire early. We can support you in this.'
Nautilus member Rudolf E. Roozendaal explains his role as observer at the negotiations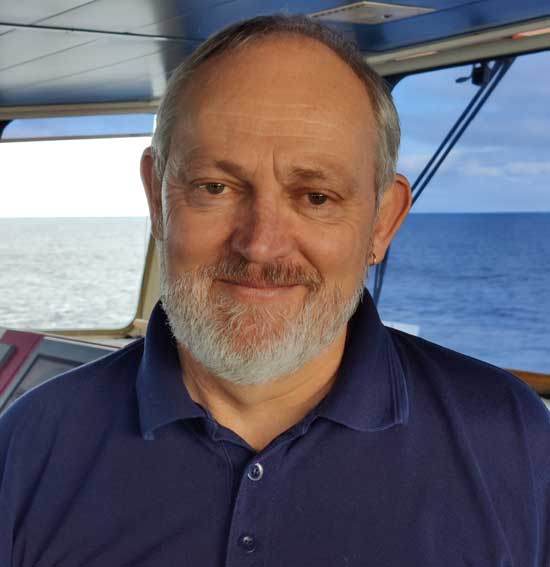 'I have attended Collective Bargaining Agreement (CBA) discussions several times. The shipowners' delegation consists of four people, so it's good that union members attend to equalize the numbers!
At first I wondered what my role should be – co-supervisor, listener, observer or negotiator. I have now decided that 'observer' is a good term to describe my role.
The consultation is not too formal in tone. It reminds me of work meetings onboard, when a group of people who are not necessarily friends must try to cooperate. It can go smoothly, since shipowners and seafarers have many interests in common, but contradictions can arise. Diplomacy and commitment from both sides are needed to bridge the gap.
I've observed that the shipowners seem to have two states of mind. They appreciate the commitment and skill of Dutch seafarers but, if they believe the price is too high, they cite international competitiveness and the attractiveness of other flags with cheaper labour. Social responsibility goes out the window and what remains is a cold view of workers as a raw material to be purchased as cheaply as possible. This sudden change in attitude doesn't make the conversation any easier.
The main contribution I make as an observer is not my input during the discussions, although I do occasionally join in, but during the pre- and post-meetings where I can say what struck me, what I thought was outright nonsense, and what the practice and general views are onboard. As an observer, I can be the practical voice to support professional negotiators as we work together to achieve a good, fair CBA.'
---
Tags