Members at work
Chief officer Georgina Lindsay on transitioning from the Merchant Navy to the yacht sector
27 July 2021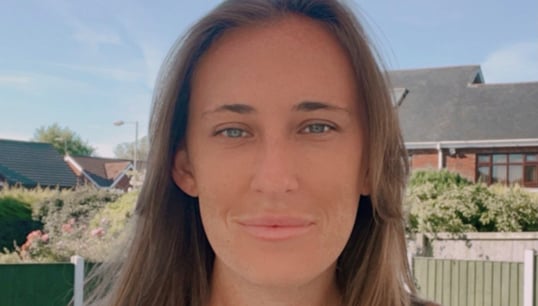 As a chief officer in the yachting sector, Georgina Lindsay has been able to indulge her passion for travel. She talks about her varied role, the challenge of moving from the Merchant Navy to yachting, and the science of sleep.
What originally attracted you to a career in maritime?
From an early age I knew I wanted an active job – I could never imagine myself at work in an office. I originally wanted to be an airline pilot but ended up following the Merchant Navy route for the same elements of travelling and the active lifestyle the job brought. I took a gap year after A-Levels to go live in Madrid to improve my spoken Spanish, but besides that I joined straight out of school.
What does your current job involve?
The role of chief officer on a private yacht has quite a varied job description. You are in charge of running the ISM, managing crew, guest interactions and being present on deck to oversee the overall operations.
Tell us some of your career highlights so far – and career challenges
Getting to sail around the world by the time I was 21. Learning to drive boats and be more hands on with maneuvering too – I think the highlight of that was driving into Monaco and through the famous St Maarten bridge.
I think a challenge was moving from the commercial industry to the private yachting industry and learning to adapt to the concept of yachting.
Who has helped you the most in your career, and why?
I can't be specific, having learnt so much over the last 10 years from a variety of people. I have watched how others have taught and managed different people and situations and added or subtracted my own ideas to create my own version of teaching and managing.
What are your plans for the future?
The ultimate goal is to get my Master Unlimited in the next few years once I have the sea time.
Having spent the last few years with my eyes open for shore jobs for the future I really enjoyed the project management, and yard work which is more hands on.
How long have you been a member of Nautilus, and what made you join?
I joined the Union on day one of my Merchant Navy career. We were introduced to Nautilus by our maritime training college. Anyone who knows me knows that I highly recommend joining Nautilus to any seafarer for maritime help and advice. Nautilus has been great for me during my 10 years at sea. They have assisted in sea time approval, with general help and when needed they stepped in to assist with serious maritime matters.
What do you like doing in your free time?
I love to travel, explore new countries and try the local food. One of my first trips as cadet was a world cruise – there are so many amazing places in the world I have been fortunate enough to visit, all for their own unique reasons. For holidays, I love the Caribbean and the beaches, the relaxed lifestyle that takes you away from the city and the everyday rush of today's world.
In my time off, if I'm not travelling, I live in Spain. I enjoy the Spanish way of life. They spend so much of the time outdoors with good weather and great food.
I also enjoy running. I have run two half marathons and am aiming for a marathon this year. When I am in Spain I'm at the beach playing volleyball most days.
What are you reading right now?
I just finished reading Why We Sleep: The New Science of Sleep and Dreams by Matthew Walker, which interested me due to the job we do. We work long and varying hours, day and night, which can have so much effect on our sleeping pattern not only now but later on in life.
Become a Nautilus Champion
Nautilus is looking for members who can volunteer their time for the Union's campaigns, media outreach and recruitment initiatives. You can help breathe life into these programmes, bring a more diverse and representative voice to the Union, and ultimately help us create greater awareness of the maritime industry among the public.
Register your interest
Meet more Champions
---
Tags