Industrial
V.Ships and BP accused of 'divide and conquer' tactics during redundancy consultations
13 August 2020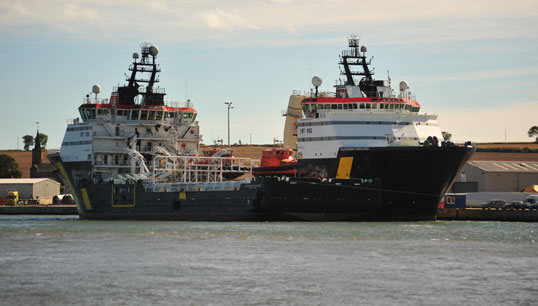 V.Ships and BP have been accused of 'divide and conquer tactics' during consultations on planned redundancies facing crew on four BP Offshore vessels, which are being sold as their bareboat charters end in 2020 and 2021.
The Union's strategic organiser Lee Moon said Nautilus had made it clear it would reject all non-genuine redundancies.
Mr Moon was critical of crewing agent VGG Singapore's (VGGS) approach to the consultation as contractual terms are not being honoured and it is hard to decipher who is making the decisions. The proposed new terms were not circulated prior to a meeting on 10 August with the Union; the employer had consistently used a 'vessel by vessel approach' instead of focussing on the entire fleet; and applications for voluntary redundancies which had previously been closed were reopened temporarily.
'Proceeding with a redundancy process on a vessel by vessel approach rather than encompassing the entire fleet could divided those that were safe and those that would be, at some point, at risk of redundancy,' Mr Moon said, while pointing out that the terms and conditions of employment state that crew would serve on any vessel.
While the new proposal appears to be in line with the terms of the Collective Bargaining Agreement (CBA), it does not offer any certainty to members that the same terms would be honoured further along in the redundancy process, Mr Moon said.
'It was highlighted that this appeared to be another divide and conquer tactic,' he said.
The vessels at the heart of the negotiations are Caledonian Vanguard, Caledonian Vision, Caledonian Vigilance and Caledonian Victory. They are all owned by BP, managed by V.Ships Offshore Ltd with VGGS, acting as the crewing agent.
Efforts are being made to see if members can continue working on the vessels under a new owner, using the UK's TUPE regulations (Transfer of Undertaking and Protection of Employment).
Caledonian Vanguard is currently alongside at Leith. Crewing levels will be maintained while the collective process was ongoing.
Caledonian Vision will be put in standby mode once the operational requirements had been completed.
Assurances were sought that the CBA terms would be offered to members working across the fleet but VGGS would not provide that assurance and re-affirmed that further discussion would take place following redundancies.
'Nautilus has made it clear that we resist redundancies and will not settle for anything less than the contractual rate of redundancy or severance pay,' Mr Moon said.
'We will protect our members positions using all necessary means, including legal action where needed.'
---
Tags