Industrial
Bulk carrier crew repatriated from Canada and refunded $92K in unpaid wages
12 August 2020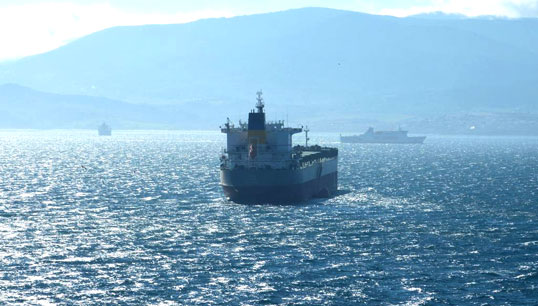 Eight Filipino seafarers who had been kept onboard their vessel for as long as 15 months, have been successfully repatriated thanks to the efforts of the International Transport Workers' Federation (ITF) and Transport Canada.
The crew, onboard the Panama-flagged bulk carrier Ilia, moored in Vancouver, also received around $92,000 in unpaid wages, after the ITF discovered that the vessel's owner, Greek company Sea Justice SA, had cheated them out of four days a month overtime.
The Ilia was detained by Transport Canada in July for violations of the Maritime Labour Convention's (MLC).
Nearly half the crew had been onboard for over 13 months onboard, some 15 months. Though there were flights available from Canada to the Philippines, Sea Justice SA refused to repatriate them. The company hired lawyers to keep the crew onboard, claiming they had signed contract extensions.
In addition, when ITF inspector Nathan Smith boarded the vessel, he found the crew were being cheated on unpaid overtime. Thus, there was a significant claim for stolen wages.
Peter Lahay, co-ordinator at the ITF praised Transport Canada for 'stepping up' for the crew, who feared to stand up for their rights.
Mr Lahay said: 'Even when crew are aboard 15 months they will not openly stand up for their lawful and most basic rights. Why? Because at every level of the shipping industry it is accepted that blacklisting is a tool used to keep the workers in check. Even the highest levels of the industry.
'The fear and the scourge of blacklisting is a badge this industry seems to wear with no shame. This is an industry that is lubricated by highly exploitable labour.'
---
Tags