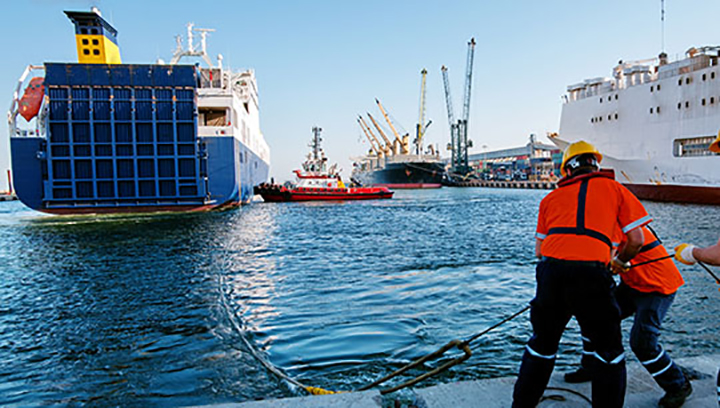 Unions have joined forces to ensure the repatriation of three sick Russian seafarers stranded on their vessel in Poland due to coronavirus travel restrictions.
The European Transport Workers' Federation (ETF), the Seafarers' Union of Russia (SUR) and the International Transport Workers' Federation (ITF) inspectorate in Poland, negotiated with the authorities to get the seafarers across the border into Russia on Friday 17 July.
There were nine crew members onboard the Russian flagged vessel MV Khatanga, docked in the port of Gdynia in northern Poland. All the crew were working on renewed employment contracts, as their initial stay onboard had been prolonged because of Covid-19.
The three sick workers were suffering from high blood pressure. They were on medication, but a prolonged stay onboard could have taken a more serious toll on their health.
The repatriation process involved crossing borders between the Schengen country of Poland and non-Schengen Russia.
An ETF statement said that, 'while such individual success stories are important, they also demonstrate the critical need for governments to introduce comprehensive measures that will ensure that this happens smoothly and quickly – in all cases'.
The union urged governments to act to 'ensure that seafarers are treated fairly and granted the fundamental rights to crew change, shore leave, and medical attention'.
---
Tags