International
European leaders urged to make real difference in global crew change crisis
8 July 2020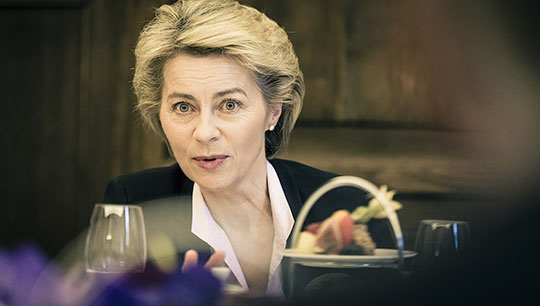 International and European maritime industry stakeholders have further urged European leaders to resolve the ongoing crew change crisis in a series of communiqués to senior figures in the European Commission and European Parliament.
It is understood that around 400,000 seafarers are still waiting to be repatriated or to on sign to their vessels.
Maritime industry bodies CLIA, WSC, IMEC, INTERTANKO and INTERMANAGER have joined forces with the European Transport Workers' Federation (ETF) and International Transport Workers' Federation (ITF) to highlight that the European Union is uniquely placed to make a difference.
They ask the EU to call on all governments – including those of third countries – to lead by example by:
Designating all seafarers, regardless of nationality, as key workers and facilitate their movement under conditions that safeguard their health and minimise the risks of Covid-19 infection
Ensuring that seafarers can join and leave their ships for repatriation, crew changes, shore leave and medical attention without impediment
Creating the necessary conditions for seafarer air corridors from the EU Member States and key labour supply countries
The letters, widely circulated among EU institutions, call upon the decision-makers in those institutions and Member States to use upcoming high-level meetings to show their 'political responsibility' and be of service to the many seafarers who have served the world over the past months. Meetings are due to take place in the European Parliament, European Council and the UK-led crew change summit.
International organiser for Nautilus, Danny McGowan, said: 'The situation is now getting desperate for many seafarers. Unions – including Nautilus – are supporting vast numbers of seafarers in communicating with their employers to try and implement crew changes.
'Unfortunately for seafarers some governments are still failing to open travel corridors for seafarers. We hope that European leadership will set a good example for fair treatment of seafarers and lead to improved industry standards – with a resurgence of European shipping in the recovery from the Covid-19 shock.
'Affiliates of the Nautilus Federation around the world reiterate their message to stand by senior officers who feel it is necessary to take measures for the health, safety and welfare of their crew. We stand ready to work with anyone seeking to get our members home or back to work.'
The letters were sent to:
Ursula von der Leyen, president of the European Commission
David Sassoli, president of the European Parliament
Charles Michel, president of the European Council, and
Angela Merkel, chancellor of Germany and current president of the Council of the European Union.
---
Tags