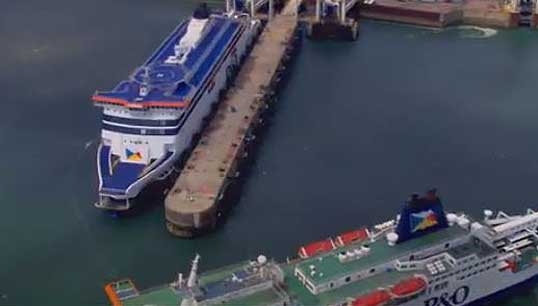 Nautilus International has announced that a ballot for industrial action at P&O Ferries resulted in a narrow majority voting against action at this stage.
The Union said that the call for action and the very significant number of members voting in favour demonstrated the strength of feeling among maritime professionals, who remain concerned about the safety of those working and travelling on board.
It added that Officers were left concerned about their jobs after the company undertook a campaign against action and offered assurances that the situation was 'a one-off' and that the company '…had no plans to extend any of these provisions to the other ships on the Dover-Calais route'.
The Union will continue to listen to the concerns of members at P&O Ferries and discussions will be taking place in the coming days to consider the result and the next steps.
'We will continue to discuss and seek unassailable assurances of a future that protects members' terms and conditions and provides a safe and secure workplace,' said Nautilus Head of Organising Garry Elliott.
The ballot for action followed the reintroduction of the ferry Pride of Burgundy with fewer officers. This means they are working for longer periods, which both the Union and an independent fatigue study by Cardiff University deem unsafe on the busiest shipping lane in the world.
This fatigue inducing scenario, in conjunction with a redundancy process that removed far too many permanent Officers, has created a perfect storm where recall, retention and goodwill are filling gaps made by an apparent absence of good management. A full background to the dispute can be found here.
Mr Elliott added:
'Our members remain deeply concerned that their safety concerns are being brushed aside by P&O Ferries and our longstanding Collective Bargaining Agreement has been ignored.
'In an industry where industrial action is extremely rare, the fact that almost half of Nautilus members participating were prepared to take this step should serve as a wake-up call to the company.'
'This outcome shows that our members are clearly angry at the changes that management have implemented, but maritime professionals remain fearful for their jobs after management made too many of our members redundant last year and are now reliant upon agency staff and ever diminishing goodwill to run their fleet.'
---
Tags