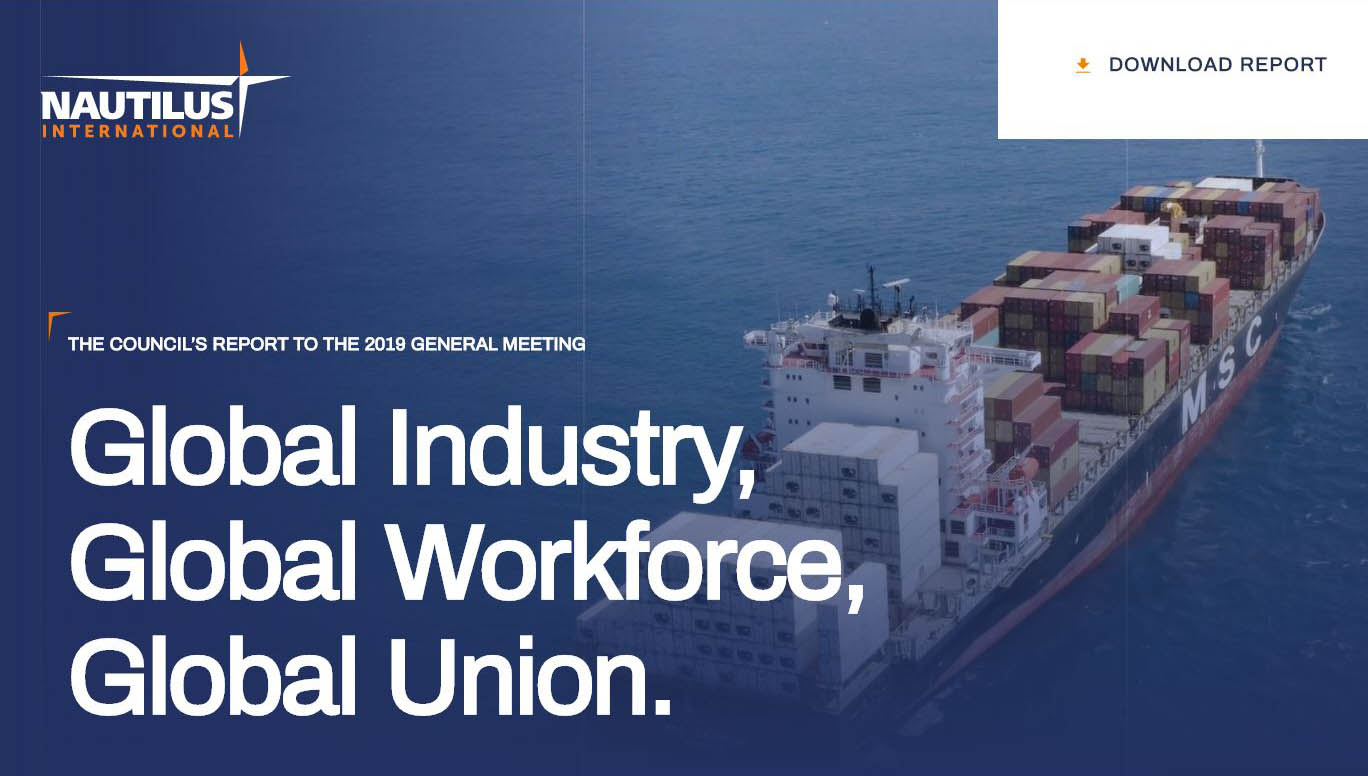 Nautilus International launched a new interactive website for its Council's Report to the 2019 General Meeting.
The website includes information on the Union's Strategic Plan, governance and democratic structures and professional services. It hosts a video which outlines Nautilus's role as a global Union for maritime professionals.
Since the last Nautilus General Meeting, in 2015, the Union has staged a series of high-level, successful campaigns for members, to protect jobs, skills and the future of the shipping industry in the face of extremely challenging market conditions, rapid and intense change and dramatic advances in technology, digitalisation and automation.
The report provides details of the work that has been done across the Union's specialist divisions to deliver for our members over the past four years.
'The maritime industry is a global business, with a global labour market and it needs a global union to represent the professionals who make it work,' Nautilus International general secretary Mark Dickinson said.
'In a time of constant change, it's more important than ever to unite. We are stronger together and will continue to make a real difference for maritime professionals in the Netherlands, Switzerland and the UK and across the globe wherever our members work.
---
Tags