Nautilus news
Mentoring member receives Victoria Drummond award in tribute for women at sea
10 October 2019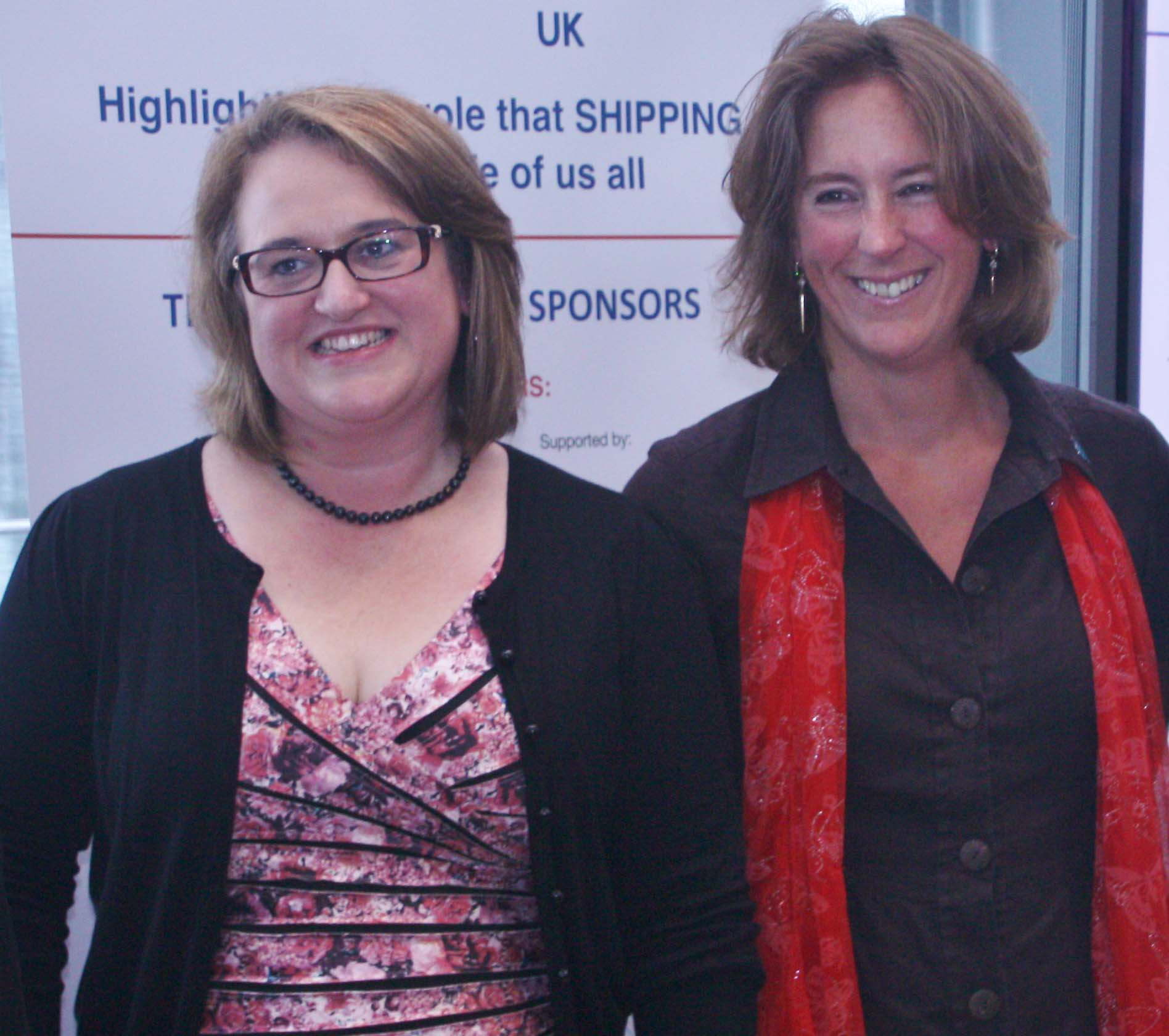 Nautilus International member and solicitor Helene Peter-Davies has been presented with the Union's prestigious Victoria Drummond Award in recognition of her mentoring work with nautical cadets and executives working in the maritime sector.
The award is a long-standing tribute to Victoria Drummond – the first woman to serve as a chief engineer officer in the Merchant Navy.
Mrs Peter-Davies' extensive maritime career has included mentoring and inspiring many female nautical cadets and female executives working in the maritime sector.
Now a partner at a leading boutique shipping law firm, MFB Solicitors, Mrs Peter-Davies' 28 years' experience of the shipping industry includes 12 years' sea-going experience.
She is the first British female Master Mariner and solicitor to be appointed as a partner in a shipping law firm. MFB Solicitors is also an approved pilot charter company for the 'UK Women in Maritime Charter', launched by Maritime UK and supported by Nautilus.
'Mrs Peter-Davies has shown that a woman can have a successful career at sea and an even more successful transfer of skills, experience and knowledge into a shore-based shipping career,' Nautilus International general secretary Mark Dickinson said in presenting the award.
Mrs Peter-Davies is a member of numerous nautical and legal professional bodies, including the women in seafaring support network WISTA-UK, and is an associate fellow of the Nautical Institute, a Liveryman of the Honourable Company of Master Mariners (HCMM), and a supporting member of the London Maritime Arbitrators Association (LMAA).
She is also a regular expert speaker at international maritime conferences and is a recommended lawyer in The Legal 500 rankings.
---
Tags