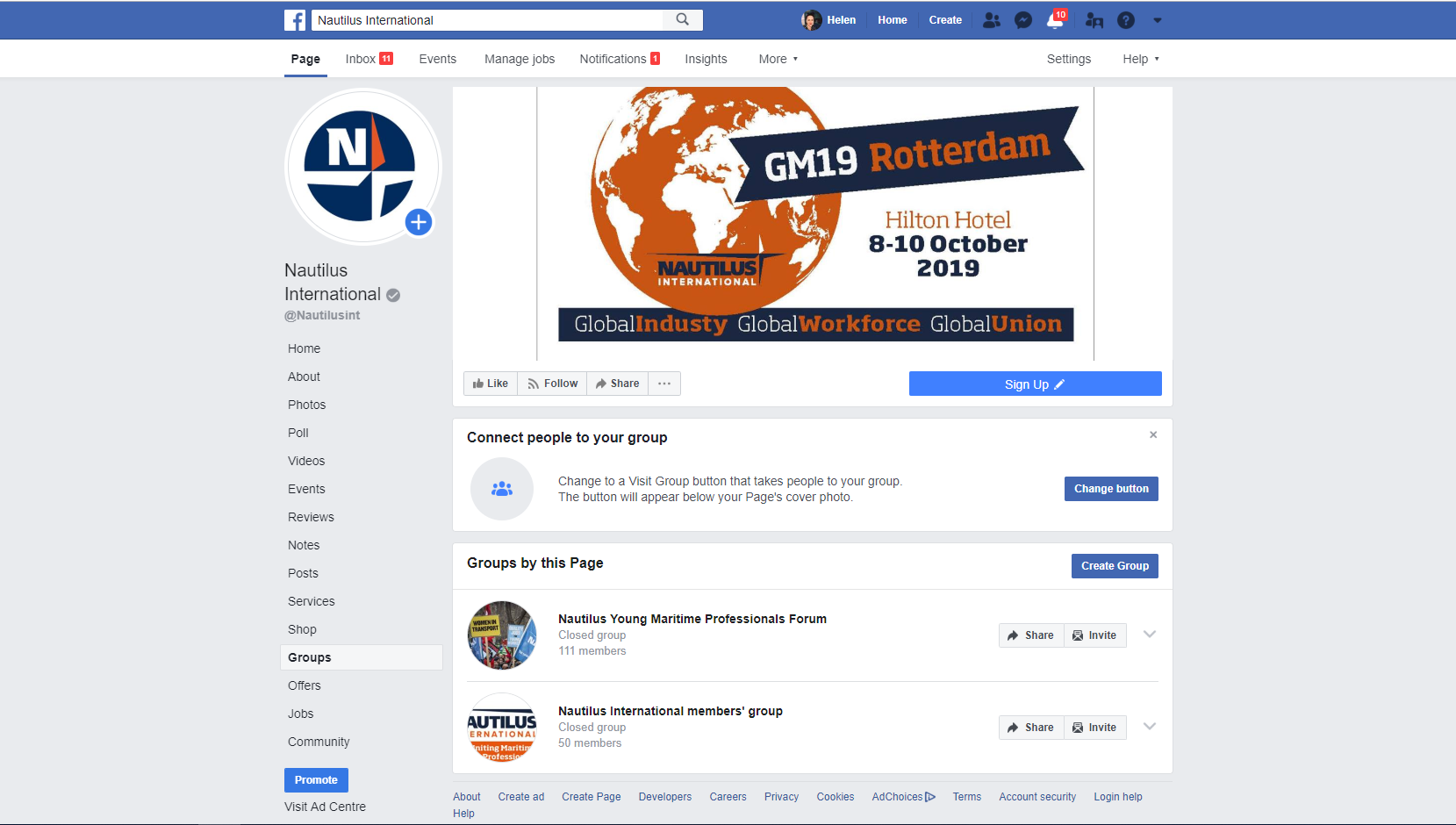 Nautilus members unable to attend the General Meeting in Rotterdam from October 8-10 were able to follow proceedings on livestreaming via our new members' only Facebook group.
This closed group is restricted to members of the Union only. Member-only links and offers are posted here as well as giving members the opportunity to discuss maritime issues with each other.
A Union General Meeting is only held every four years and sets the core priorities for the Union's work for the next four-year period.
The GM19 theme of 'Global Industry, Global Workforce, Global Union' reflects the worldwide nature of the maritime industry, the work members do, and the Union that unites them.
Sessions planned for live broadcast include guest speeches from Guy Platten, secretary general of the International Chamber of Shipping on Tuesday 8 October. Han Busker, president of the Netherlands trade union confederation FNV, Paul Novak, deputy general secretary of the UK TUC and Jim Scorer, secretary general of the International Federation of Shipmasters' Associations (IFSMA) address the audience on Wednesday 9 October.
On Thursday 10 October, as part of a day focusing on the longer-term vision for the Union, ITF general secretary Steve Cotton, Dr Cleopatra Doumbia-Henry, president of World Maritime University and 'Mother of the Maritime Labour Convention' and Nautilus International General Secretary, Mark Dickinson discussed the future of the maritime industry.
---
Tags