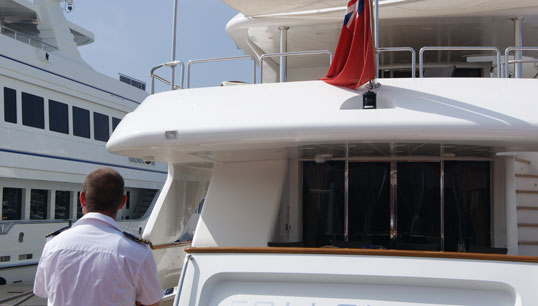 Nautilus has managed to recover over £700k in wages owed to superyacht crew during the past year in cases that expose the shocking lack of care that crew are subjected to by employers.
By December 2020, the Union's organisers and legal staff had helped more than 50 yacht members win back £722,000.
Most monies owed related to unpaid wages. However, there were several unpaid final payments, which should be made when a member has left a yacht and been issued with an exit settlement. Unpaid expenses, accrued leave, contractual bonuses, and notice period payments were also addressed.
Nautilus yacht organiser Rachel Lynch said the recovered wages were 'a victory for member's faith' in the Union and illustrated the benefits of joining, regardless of how big the crew onboard.
'I think the reason the owners pay out when we contact them is because they know that they're in the wrong and the members are owed the salaries. Some pay out straight away, but others hold out until the last minute. The key thing however is not to join us after you have problem. Join as soon as you get that new job and stay a member in between the seasons,' Ms Lynch said.
The monies retrieved in various currencies show the global nature of the Union's work. One of the largest single clawbacks was where the Union recovered £128,000 on behalf of a member for a settlement release. In another scenario, during which two crewmembers were mistakenly hired for the same position and one was put ashore, a member was helped to recover 1930 euros. The Union also recovered separate sums of 20,000 euros, US$15,100 and 16,900 euros of unpaid severance after the employers repeatedly promised and failed to make payment to the members.
---
Tags