Ukraine
Ukrainian seafarers to benefit from Merchant Navy Welfare Board SIM card initiative
13 April 2022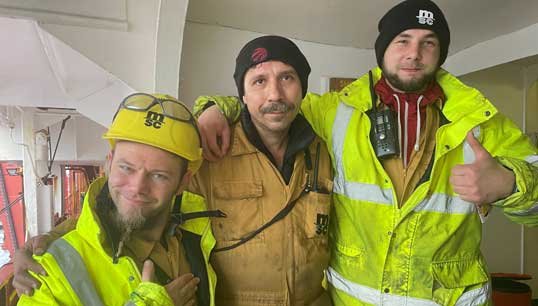 Thousands of Ukrainian seafarers visiting UK ports will be able to contact loved ones back home thanks to a national connectivity initiative that the Merchant Navy Welfare Board (MNWB) has signed up to.
The Southampton-based charity made an application to Vodafone, through its charities connected scheme, for 8,000 free SIM cards – which has now been approved. There are around 75,000 Ukrainian seafarers across the world, thousands of whom could benefit from this scheme.
Each Pay as You Go SIM card contains 20GB data with unlimited texts and UK calls. The seafarers can use Facebook, WhatsApp or FaceTime for overseas calls using the data allowance. MNWB will be giving out the SIM cards via frontline maritime charities who can apply for the number they require here.
MNWB chief executive Stuart Rivers said: 'Sadly, the conflict doesn't seem to be getting resolved anytime soon which is why we, as a leading maritime charity, have applied and successfully secured this number of SIM cards so those all-important phone, texts or video calls can be made. Hopefully, at the very least, this will offer some reassurance and comfort at a deeply distressing time.'
Last month MNWB, the umbrella charity for organisations that provide welfare support to seafarers and fishers across UK ports, launched an emergency SIM card fund for Ukrainian seafarers. The fund started with £10,000 and almost half of that has already been used by nearly 400 Ukrainian seafarers, with the cards distributed by frontline welfare charities including Stella Maris, Mission to Seafarers, The Seafarers' Charity and Sailors' Society.
---
Tags