Welfare
Shore leave improving but crew welfare issues persist in Seafarers Happiness Index Q3 report
1 November 2022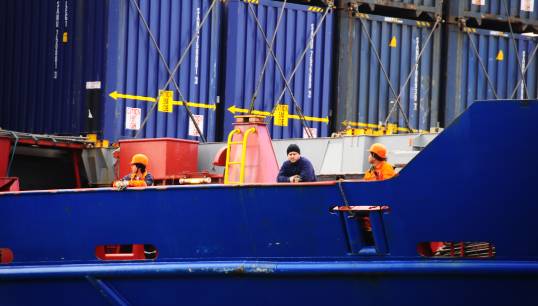 Shore leave returning closer to a pre-Covid-19 'normal' has driven a rise in seafarers' satisfaction globally in The Mission to Seafarers' third quarter Seafarers Happiness Index data, but perennial welfare issues persist.
The results of the survey show seafarers are much happier with their access to shore leave than during the two years of pandemic restrictions – although it is still at a relatively low level – and they are now more certain about crew changes.
While the data is largely positive, issues such as food provision, wages, workload, stress and the reality of life at sea persist, showing that there is no room for complacency and still much work to be done.
Seafarer happiness levels reached 7.3/10, up slightly from 7.21 last quarter, but following a sustained increase in seafarer satisfaction after a record low of 5.85 recorded in Q1 of this year.
Shore leave increase
The biggest jump in satisfaction scores this quarter was on access to shore leave, with happiness rising from 4.8 to 5.87. While there are still some restrictions in place in certain regions, notably China, the impact of Covid-19 on seafarers is largely waning. Seafarers can also now make more use of welfare centres, giving seafarers access to key facilities, provisions and entertainment ashore.
Connectivity vital
While positivity on internet access at sea increased some seafarers are still faced with slow, expensive and poor-quality connections, which is massively frustrating to them. Respondents also made it clear that connectivity assists rather than impedes social cohesion onboard.
Fast turnarounds, ports in quick succession, bad weather,cargo demands, maintenance and repairs, all can very quickly bring extra demands, leaving the idealised perfect world manning models floundering Seafarers Happiness Index Q3 report
Basic needs persist
While satisfaction has risen overall, the survey showed one key problem area is physical health and wellbeing. Lack of fresh food was still an issue for many seafarers. There were also complaints about the training standards of some catering crew – an issue highlighted by the deaths of 12 seafarers from suspected food poisoning.
Seafarers also continued to report other wellbeing issues such as fatigue and stress due to a high workload, with little time to exercise even if their vessel had a gym, or the space to keep fit.
Director of programme at The Mission to Seafarers Ben Bailey said while it was pleasing to see happiness levels increase for a second quarter in a row, there are still 'vital issues that require immediate attention, and which must be overcome to ensure seafarers' basic needs are not neglected – from food provisions to decent Wi-Fi access and workload problems.'
Idwal crew welfare advocate and senior marine surveyor Thom Herbert said: 'The anecdotal references in the report show the disparity in the interpretation of the MLC guidelines on provision of sports and exercise equipment onboard, and this is also borne out in our own vessel… We fully support the call that the smallest investments can make a huge difference… health and fitness of crew should be the central driver to providing such equipment onboard.'
Download the full Seafarers Happiness Index report
The report is undertaken quarterly with the support of the Standard Club and Idwal.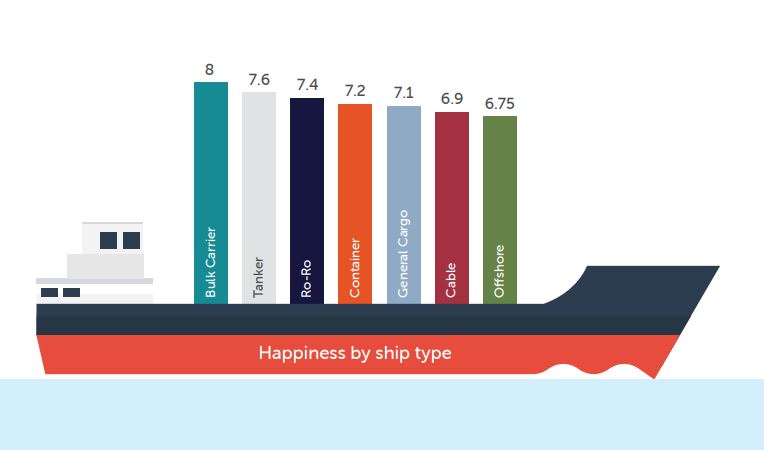 ---
Tags