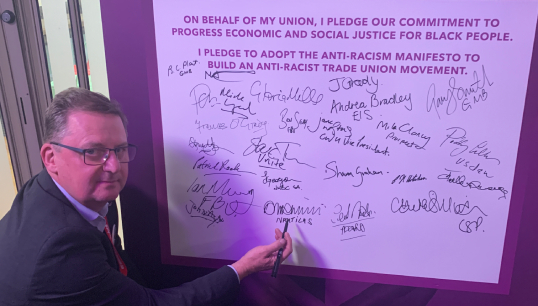 Nautilus International general secretary Mark Dickinson has signed a Trades Union Congress (TUC) charter against racism.
The unite against racism charter commits to progress economic and socials justice for black people. Signatories pledge to adopt the TUC's anti-racism manifesto, with commitments towards an anti-racist trade union movement.
The manifesto aims to 'put race on the agenda', by placing it at the centre of collective bargaining agreements, training and more.
Mr Dickinson signed the charter on the first day of the 2022 Trades Union Congress, along with a number of other key figures from the trade union movement.
---
Tags