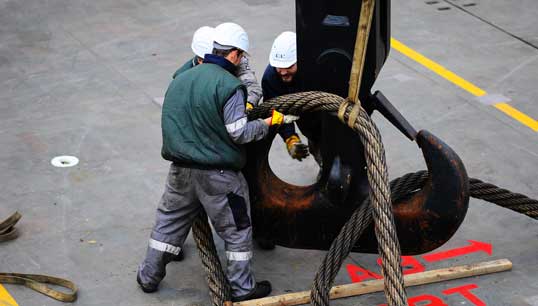 The latest Seafarers Happiness Index report from The Mission to Seafarers reveals the lowest levels of seafarer satisfaction for eight years.
Wave after wave of global issues massively impacting seafarer welfare and morale – from Covid to conflict to contracts and the Russia-Ukraine conflict – are all reflected in the turbulent first quarter 2022 report. The Index's measure of 'overall happiness' shows a decrease from 6.41 to 5.85 and levels dropping across all categories.
The survey, undertaken with the support of the Standard Club and Idwal, reveals concerns persist over the Covid-19 Omicron variant, and heightened tensions among crew as the conflict between Russia and Ukraine drags on, as well as other contractual issues.
The recent international conflict between Russia and Ukraine has also impacted crew camaraderie, the report reveals. Russians and Ukrainians make up about 15% of the global workforce, and there is also a knock-on effect for a far wider seagoing population.
On some ships, Russian and Ukrainian crew members are actively working together to try and ensure that relationships do not suffer, but as the war continues and misinformation spreads, tensions appear to be rising. Crew members from a host of nations including Ukraine, Poland, Romania and Bulgaria expressed concerns about tensions on board, which has implications not only for social cohesion onboard but safety too.
Two years on from the outbreak of Covid-19 new variants of the virus continue to impact seafarers, who face a maze of different country regulations, ongoing port restrictions, and in many cases limited or no shore leave. Even when seafarers do get ashore, many facilities are closed due to national restrictions, leaving them without support or basic services.
The survey also highlighted that seafarers face ongoing problems surrounding their employment rights, contractual issues and calls to be recognised as key workers.
Satisfaction with workloads also decreased. The report says there is an increasing trend for vessels to sail without a fourth engineer. 'This means that the usual maintenance schedules are harder to follow, and if there are any problems or mechanical issues, then everything is made even more challenging.'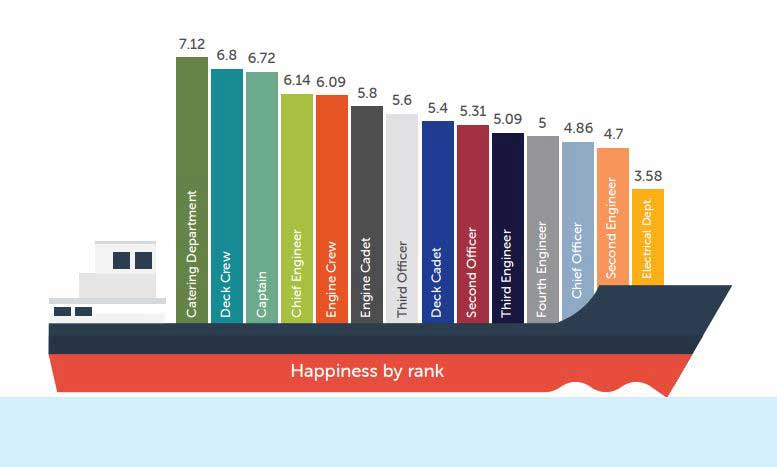 Despite the wide array of issues, a number of seafarers shared positive examples of steps taken to improve welfare and morale onboard – including vessels having funds allocated for wellbeing events and activities.
Secretary-general of The Mission to Seafarers Reverend Canon Andrew Wright said: 'It's hugely concerning to see seafarer satisfaction decline quite significantly in our latest Seafarers Happiness Index report, though unsurprising. With the continued threat and disruption of Covid-19 and the Russia-Ukraine conflict, seafarers face unprecedented challenges, which are exacerbated by restrictions on shore leave and crew changes.
'We hope that through the rest of 2022, organisations will take further meaningful steps to improve the welfare of crews and help boost seafarer happiness. With financial backing and compassionate leadership, there are still actions that they can be taken to improve seafarers' quality of life. It is important to listen to and learn from seafarers' experiences, to not only empathise with them, but work together to find practical solutions that will improve life at sea.'
read the full Q1 2022 Seafarers Happiness Index report
---
Tags