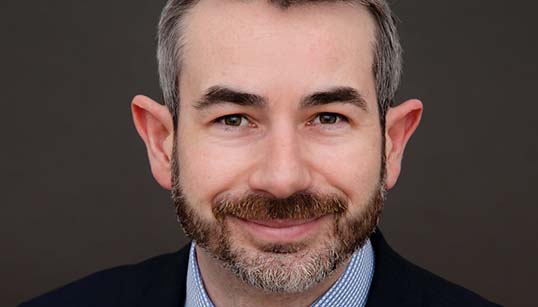 Seafarers have joined with other transport workers to call for a fair transition to greener transportation that preserves good quality, well paid jobs.
'If we've saved the planet that's great, but if we've trashed everyone's livelihood in the process we won't have really achieved everything that was necessary. We need to be just, fair and measured in our transition,' second engineer and Nautilus Champion Allan Dickson said.
Mr Dickson represented seafarers at a key union event held in Glasgow during the COP26 United Nations Climate Conference.
Hosted by the International Transport Workers' Federation (ITF) as part of the People's Summit, the event heard from bus, ports and aviation workers who shared their opinions about how climate change is affecting them in their jobs, and what can be done to ensure a just transition to net zero for people with jobs in transport.
Hosting the event, Jeremy Anderson of the ITF emphasised that this just transition would need both 'a structural change from the top. and a worker transition from the bottom up'.
Mr Dickson pointed out that the structural change has now begun in maritime, and that this has opened up new, green job opportunities for seafarers. Yet seafarers should not be made the bear the burden of the transition and will require career support if they are to properly embrace and even drive the change to zero carbon.
'Shipping is still the most efficient way to move cargo long-distance. There's a lot of exciting work ongoing, alternative fuels being looked at – methanol, ethanol, hydrogen, liquefied natural gas (LNG) and battery systems,' he said.
'One of the key parts of a just transition is training – making sure the current generation and future generations of seafarers have access to the training they need, without it coming out of their own pockets. New technology is requiring new skills, so Nautilus International is asking where training is going to come from, and who is going to pay for it. Quite a lot of shipping companies that members work for don't even pay for required safety training.
'We also have people who will miss out on training in new systems, perhaps only by a year or so. Those junior officers are at risk of being replaced by people who have come through a year or two later who have the skills.'
He also pointed out the need to address safety risks in proposed new fuels. 'We have to be careful that we don't make seafarers' workplaces more dangerous due to health and fire risks from those new fuels. Risks to seafarers must be properly assessed to make sure we're not causing more, different issues than the ones we're moving away from.'
Finally, in response to arguments that the airline industry should be radically curtailed, he pointed out the knock-on effect this could have on other sectors, especially due to crew change – something he experienced himself when stuck aboard a vessel.
'A key point we learned from the pandemic was the need for crew changes. We do need an airline industry to get seafarers to and from their ships.'
---
Tags