Environment
19 countries sign Clydebank Declaration to create green shipping corridors
11 November 2021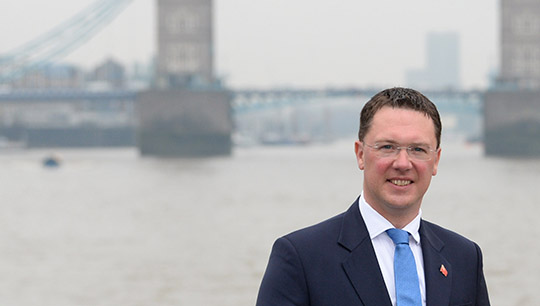 The UK has launched the Clydebank Declaration at the COP26 United Nations Climate Change Summit, which requires signatory nations to work together to establish six zero emissions shipping corridors.
Maritime Minister Robert Courts urged more countries to sign up to the Declaration, which has so far been signed by 19 countries.
Michael Matheson MSP, Cabinet Secretary for Net Zero, Environment and Transport at the Scottish Government, emphasised the Declaration will represent an important step in the decarbonisation of maritime.
The Declaration's aim is to create at least six green shipping corridors, each between two ports, by the middle of the decade, as a way of accelerating the transition to zero carbon fuels such as ammonia and hydrogen.
The signatory nations will work with ports, ship operators and other stakeholders to create six 'pilot' projects either between signatories or domestically.
These projects should help the industry to identify barriers to the transition, including regulatory issues and lack of infrastructure, and should be followed by the creation of more such corridors by 2030.
The nineteen signatories are the United Kingdom, Australia, Belgium, Canada, Chile, Costa Rica, Denmark, Fiji, Finland, France, Germany, Ireland, Japan, the Marshall Islands, the Netherlands, New Zealand, Norway, Sweden and the United States.
---
Tags