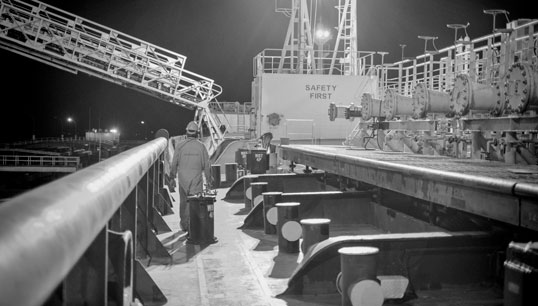 A global oral histories project to record seafarers' testimonies of their experiences during the Covid-19 pandemic is underway.
The UK's National Maritime Museum is working in partnership with unions and maritime welfare organisations for the project, which aims to record the stories of seafarers who have been unable to dock in ports across the globe because of the Covid-19 pandemic.
Working with the ITF Seafarers' Trust and The Mission to Seafarers, the testimonies will be recorded and entered in the permanent collection at the National Maritime Museum, so future generations can also learn, study and understand the impact of this pandemic on the global maritime sector.
Union representatives affiliated with the International Transport Workers' Federation (ITF) will receive online training on best practice for gathering oral histories, before collecting the experiences of seafarers during coronavirus from their local communities in the Philippines, Indonesia, Ukraine, Hong Kong and India.
Chaplains associated with The Mission to Seafarers will also be trained once lockdown restrictions are lifted, to record the stories of global seafarers who play a vital role in bringing essential goods into UK ports.
Laura Boon, the Lloyd's Register Foundation public curator for Contemporary Maritime at Royal Museums Greenwich, said: 'Seafarers continue to be deeply impacted by the pandemic; it is vital that we capture their experiences now – both to raise awareness and act as a record for the future.'
Katie Higginbottom, head of the ITF Seafarers' Trust, said: 'We're delighted to support the National Maritime Museum, Greenwich in this worthy endeavour. Our friends from the maritime unions around the world all know about Greenwich and we're excited to participate in making the collection truly representative of today's seafarers.'
The project is one of three planned by the National Maritime Museum to support seafarers. It has also signed the Neptune Declaration and is a founding partner with international legal and professional services firm Ince and four maritime charities in the development of a charity single to be released on the international Day of the Seafarer on 25 June.
---
Tags