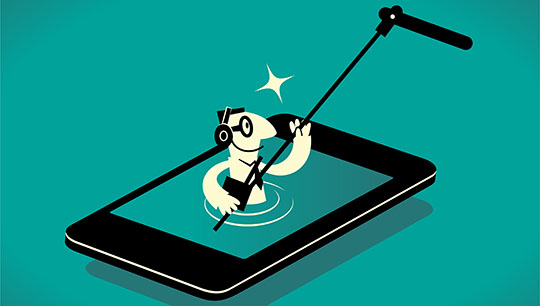 Got strong opinions about your Nautilus Telegraph? Want to take part in shaping its future direction and strategy? Then take our Readers' Survey.
We want to know what types of articles and which subjects you find most informative and most enjoy reading. Are you a technical guru, or a ship safety specialist? Do you want more information on training and education? Or how your Union is helping protect your rights and secure job opportunities?
Nautilus provides members with a much-needed source of information about matters often neglected in the mainstream press. Our weekly eTelegraph leads with news and union campaigns, and our social media accounts provide daily breaking news. Find us on Twitter, Face Book, LinkedIn and Instagram.
We are seeing an ever-increasing shift from print to digital at a time when people are less inclined to take printed materials because they care about the environmental footprint or want access to instant information.
That could mean less print and more digital content. Let us know what you think by taking this short survey.
Take the survey here.
Closing date: 30 April 2021
---
Tags