Health and safety
Seafarer exemption from new Covid restrictions recommended by European Commission
22 December 2020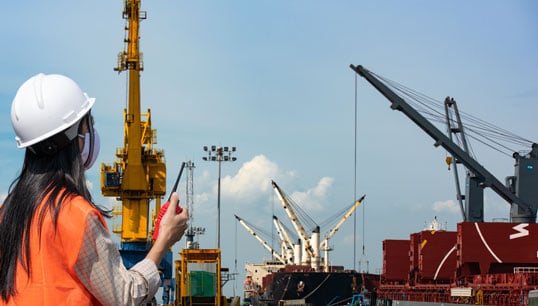 The European Commission has recommended that seafarers be exempt from new travel restrictions introduced by EU states in response to the emergence of a variant strain of Covid-19 in the UK.
The Commission's recommendations follow the introduction of blanket travel bans on people coming from the UK by a number of states, after a spike in cases linked to the new strain was reported.
In respect of transport workers, the Commission recommends that 'transport staff and seafarers should be exempted from testing and quarantine requirements when they are travelling across a border to and from a vessel, vehicle, or aircraft, although they should respect the general protection and distancing measures that are applied locally'.
Commenting on the recommendations, Commissioner for Transport Adina Vălean said: 'With today's recommendation we offer clarity to the Member States on how to keep the connectivity and ensure transport services following the discovery of the new strain of the Covid virus. Within the EU, it is crucial that transport workers are exempted from any restrictive measures, as quarantine and testing.'
The sudden introduction of blanket travel bans has caused significant disruption for seafarers, with Nautilus reporting cases including two UK officers who were delayed in Germany and a Dutch seafarer stranded in the UK ahead of the Christmas break.
Nautilus acted swiftly to urge the UK Government, the European Commission and national governments to work together to ensure seafarer key workers would be able to travel in line with the Green Lanes principles, in order to keep supplies of essential goods flowing as borders shut to prevent the spread of coronavirus.
---
Tags