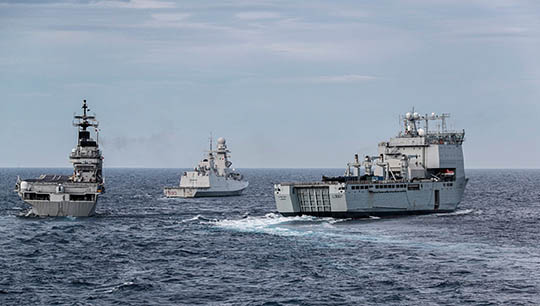 Nautilus International members serving with the Royal Fleet Auxiliary (RFA) have voted to accept this year's pay offer.
Members were consulted following the RFA's 2020-2021 Pay and Conditions Review. Of those who participated in the consultation, 98% voted in favour of the pay offer.
The one-year deal includes a 2% pay uplift, backdated to 1 July; a 0.5% non-consolidated payment; and an enduring non-consolidated shared bonus scheme worth between 1.2-2.97%.
This amounts to an overall increase of 2.5%, which is above the current rate of inflation (1.1% in September).
'I would like to thank those members who voted and those who provided feedback, which Liaison Officer Dave Gatenby and I will fully consider,' Nautilus national organiser Steve Doran said.
'I have informed the RFA of the result and we will be seeking to engage with them on the Shared Bonus Scheme as soon as possible in the New Year.'
---
Tags