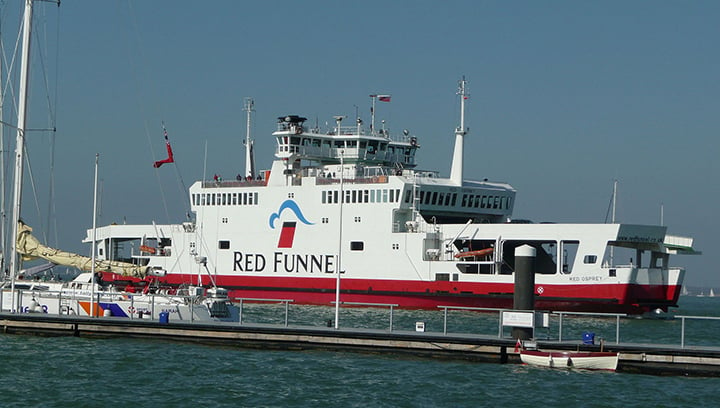 Isle of Wight ferry operator Red Funnel is looking to extend its use of the Coronavirus Job Retention Scheme, as it deals with the impact of the current pandemic.
As part of its planning, Red Funnel will be asking for employees to volunteer to take part in the company modified scheme, which undertakes to pay 80 per cent of the usual salary, uncapped. The basic government system is operating with a cap for those earning above £2,500 per month.
Red Funnel has written to employees, asking for them to indicate their agreement to being furloughed and the arrangements that they would be willing to participate in.
The company says this will allow it to better react to changing demand, and allowing those, who for their own reasons may wish to be furloughed under the present circumstances, to utilise the scheme.
For more information about the company furlough scheme, employees should contact their relevant contact in HR/rostering.
Nautilus International is in ongoing talks with Red Funnel HR director Debbie Reed and operations director Leanna Lakes about the use of the job retention scheme during the crisis.
Under the leadership of Isle of Wight Council, all cross-Solent operators are working together to keep the Island connected during the crisis.
Red Funnel is reviewing operations on a day-to-day basis, in order to ensure the future viability and sustainability of the organisation. This involves coordinating with other operators as well as local and national authorities.
Nautilus members who are experiencing difficulties related to the coronavirus outbreak are advised to contact their industrial organiser for assistance. In an emergency members can also contact the Nautilus 24/7 helpline.
More help and our coronavirus resource hub can be found on our Assistance page.
---
Tags