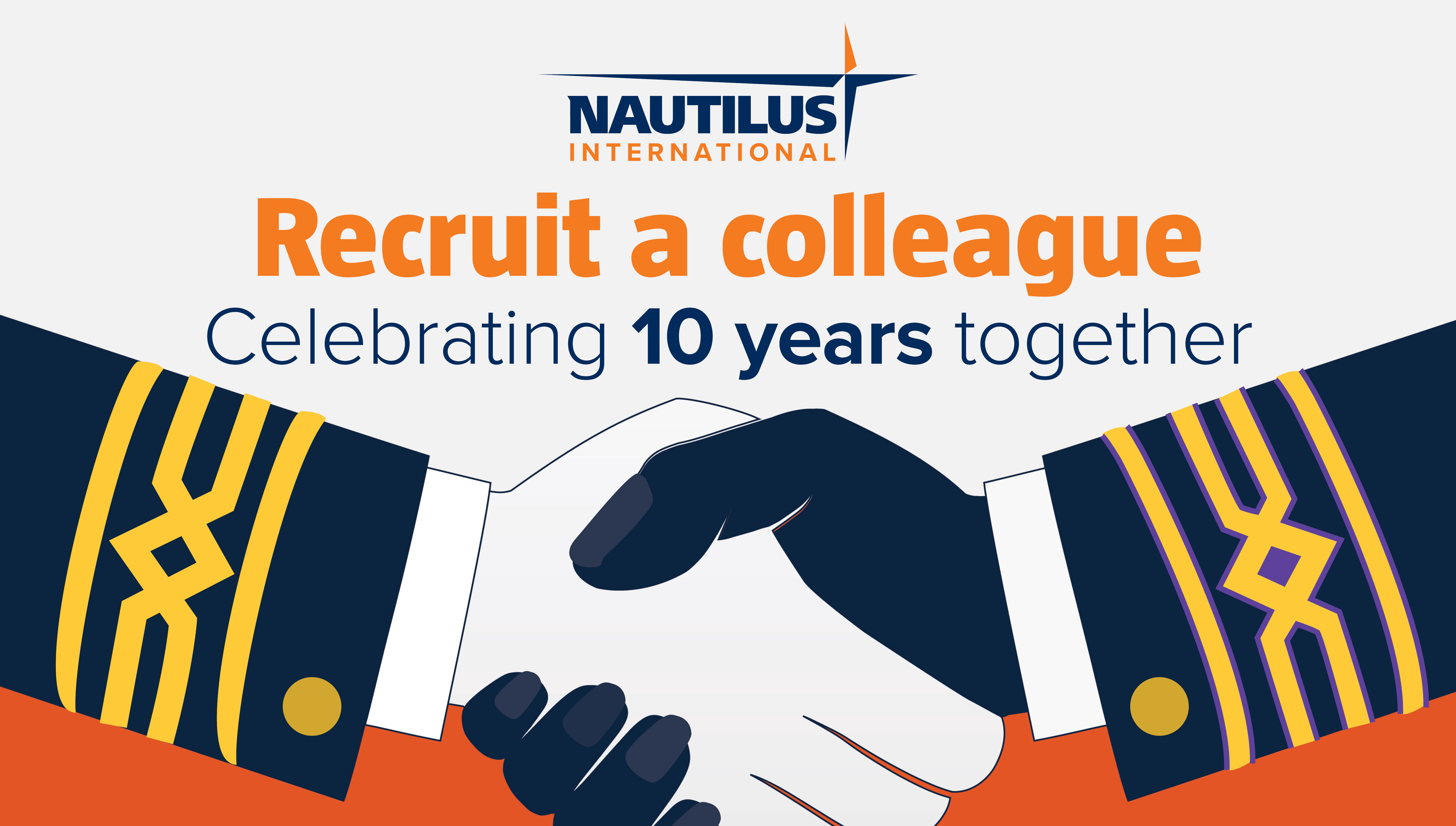 To celebrate 10 years as the world's first cross-boundary union, Nautilus is offering members the chance to recruit and win vouchers during its anniversary year which started on 15 May 2019.
Nominating UK members can introduce a colleague through this scheme. Once the colleague has joined the Union, and paid 3-months of union dues, the original member receives a £25 voucher to spend online.
The £25 voucher is equivalent to one month's membership fee.
There is no restriction on the number of colleagues that can be introduced - members could sign up four colleagues and get £100 worth of vouchers, for example.
Nominating members will be put into a prize draw for a £100 voucher, to be announced at a Nautilus Council meeting in 2020.
Similar recruitment campaigns have been used successfully in the past to increase membership and engagement.
Previous 'Introduce a Colleague' winner
Congratulations to Nautilus member Adam Linley, who serves with Dalby Tankers, who won a £100 gift voucher in a prize draw for participants in the Union's previous UK 'Introduce a Colleague' recruitment campaign - announced in the March 2019 Telegraph.
Join us
---
Tags