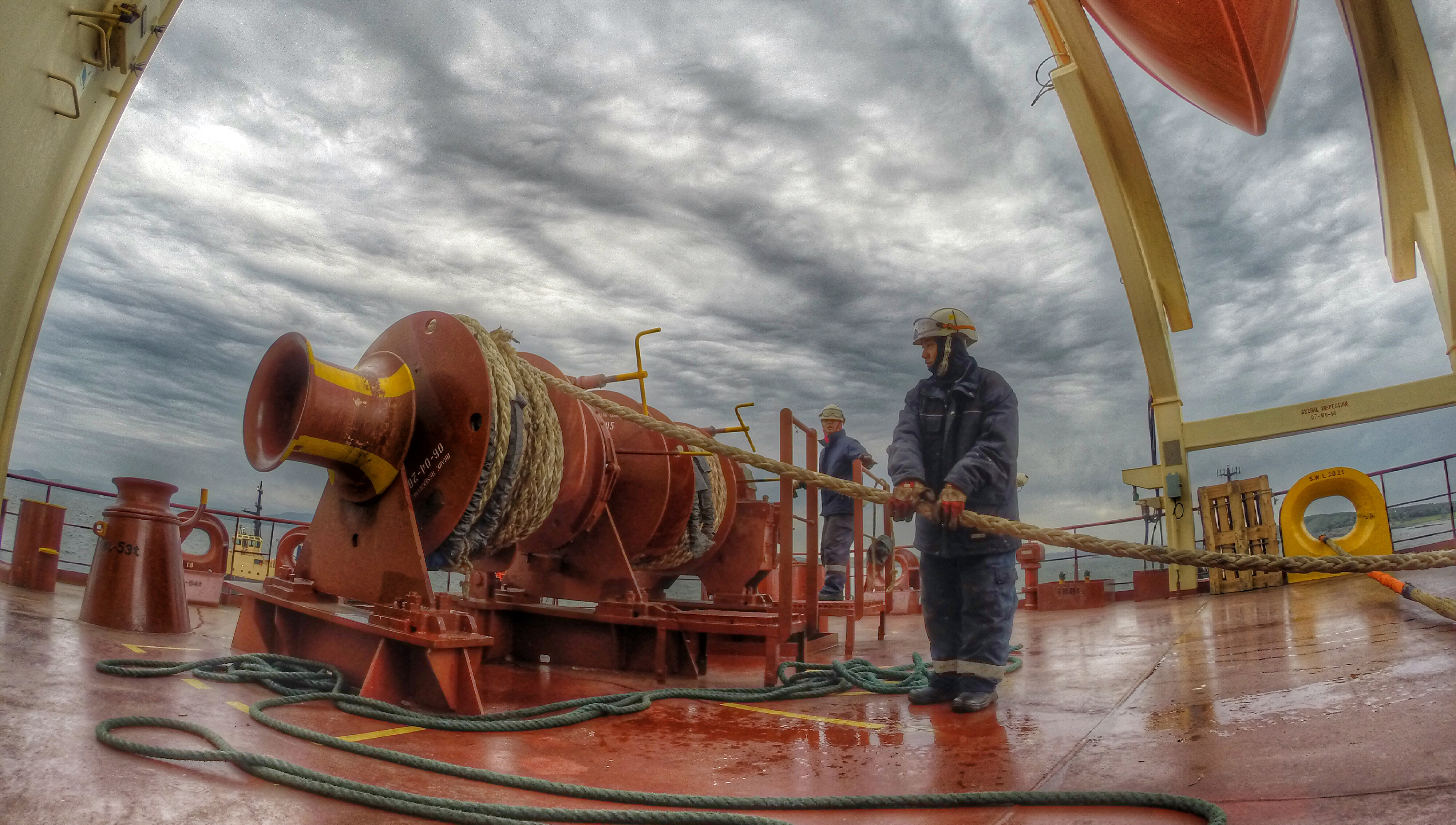 2019 sees the return of the ever-popular Nautilus International Life at Sea photo competition, sponsored by Inmarsat.
Once again, we are looking for the best pictures that capture the reality of modern-day seafaring – the highs and the lows, the good and the bad, and the 'business' and the pleasure. This year we are especially keen to welcome video, as well as stills.
Thanks to Inmarsat, there are generous cash prizes on offer – with £1,250 for the winning entry, £750 for second prize and £500 for the third-placed entry.
Since it was first launched over 25 years ago, the competition has aimed to give members the chance to show the wider world what seafaring is all about. So judges are not simply looking for photographic prowess – they will particularly welcome entries that give the most arresting and thought-provoking images of shipboard life, showing things that the wider public don't normally see.
The rules are as simple as we can make them. Images can be submitted in colour or black and white, and there is no limit on how many you may submit. Pictures are preferred in high-resolution JPEG format (300dpi being the ideal) and video can be emailed in MPEG format – but please don't send file attachments larger than 10MB at a time, as this will exceed the server limit.
Closing date will be Monday 5 August 2019, and the prizes will be presented at the Nautilus International General Meeting in Rotterdam in October, where an exhibition of the best entries will be on show.
Email your entries to photocomp2019@nautilusint.org with Nautilus/Inmarsat photo competition in the subject line. Don't forget to give us your contact information, including home address and email.
Please note that by entering the competition, you are giving Nautilus International consent to use your submitted images.
---
Tags