United Kingdom
New UK travel declaration form: Seafarers exempt but offshore workers are not
12 March 2021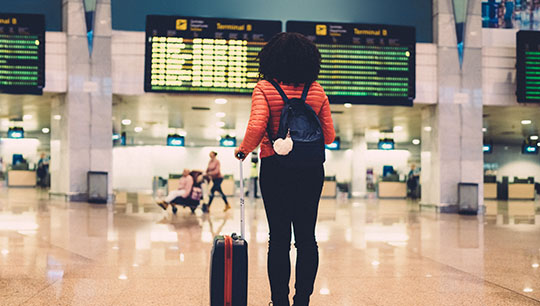 Seafarers, masters, and inspectors and surveyors of ships are exempt from new rules requiring travellers from England to fill in a Travel Declaration Form to declare their reason for travel.

Brought in on 5 March, the rules state that while the stay at home restrictions are in place, residents are only allowed to travel abroad for a legally permitted reason. Travelling for work is permitted.
Some travellers are exempt from completing the declaration form because of the job they do. See the full list of exemptions here.
Offshore oil and gas workers who travel from the UK will need to complete a declaration form for overseas travel if departing from England.
Offshore oil and gas workers may be asked to show this declaration form at the port of departure and are encouraged to carry evidence to support the reason for travel, such as:
Seafarers Identification Document (SID)
Joining papers
Seafarer's discharge book (Continuous Certificate of Discharge)
Basic training certificate
Employment declaration from the registered owners of the vessel
Entering a port of departure to travel internationally without a completed form is a criminal offence, which carries a fine. Nautilus is seeking clarification from the Department for Transport on what the fine could be.
There is no requirement to complete the form for travel within the UK, to Ireland, the Channel Islands or the Isle of Man.
Different rules apply for international travel from Northern Ireland, Scotland and Wales.
Find out about which jobs are exempt and the conditions that apply.
---
Tags