Environment
P&O Ferries signs contract to build new 'green' ferries for cross-Channel operations
24 September 2019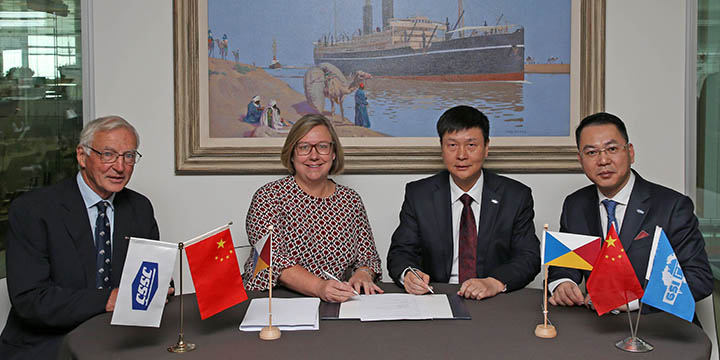 Major maritime employer P&O Ferries has announced that it will be building two new environmentally-friendly 'super-ferries' to begin operations on its Dover-Calais route by 2023.
The company has signed a €260 million contract with Guangzhou Shipyard International Ltd for the 230m ferries – the largest ever to sail between Dover and Calais – with options to build two further vessels by 2024.
Claimed by P&O Ferries chief executive Janette Bell to be 'the most sustainable ships ever to sail on the English Channel', each vessel is intended to have the following green innovations:
Cutting fuel use by 40 per cent through a combination of fuel and battery propulsion. All surplus energy generated by the engines will be stored in the battery.
A heat recovery system which saves fuel to reduce each vessel's carbon footprint. A steam system will provide heating for ULSFO fuel heaters, fuel tanks, FO/LO purifier heaters and HVAC system reheating. In addition, a heat pump will be used for HVAC system preheating, domestic hot water, machinery rooms and technical spaces below deck 8.
Future-proofing in anticipation of the 'zero carbon emissions ship'. The ship is designed with the capacity to be carbon neutral in the future on the twin assumptions that there are more electric shore charging stations in ports and batteries.
A double-ended design and two bridges. The captain and senior officers will walk to the other end of the ship and navigate from the second bridge on the return leg. Removing the need to turn will save seven minutes of time on both the outbound and return journeys and one ton of fuel, a sixth of the amount used on the entire 21-mile crossing.
A power management system to close down parts of the ship when not in use. During off-peak sailings, up to two thirds of the ship can be closed and the power management system will enable the crew to turn off the lighting and ventilation in empty areas as well as optimizing the use of engines, batteries and energy recovered from waste heat.
---
Tags